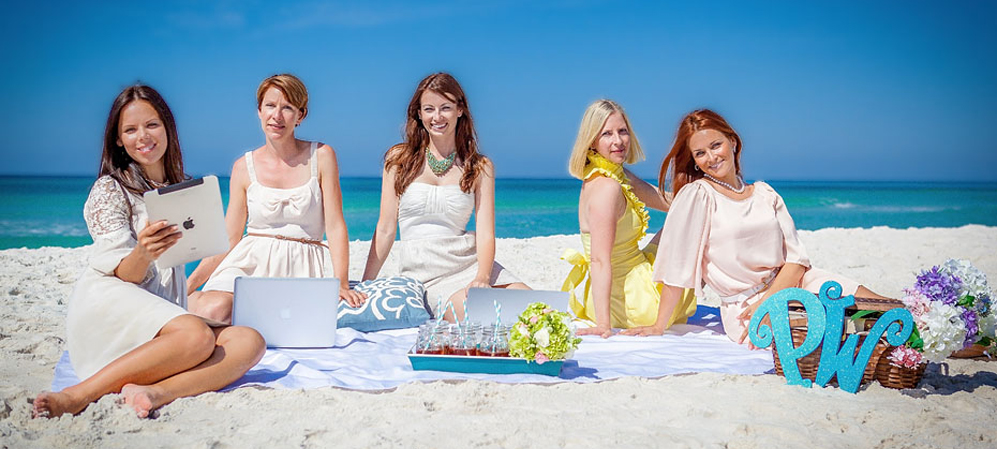 Princess wedding has proudly served the Destin area since 2005. Our team at Princess wedding has a combined experience of over 20 years planning and coordinating weddings. When you book with us you can rest assured that every detail of your wedding will be carefully considered. We have a very diverse field of wedding planners with previous experience in the fashion industry, modeling, interior design, ballet, and professional photography (fashion and studio work)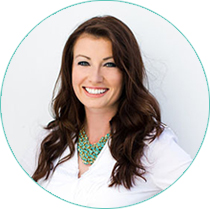 Founder/Sales and Wedding Consultant
Hi Friends! Ten years ago I started Princess Wedding Co with a mission to offer elegant and perfectly designed beach wedding packages in Destin and Panama City Beach Florida. I like clean, classic design with a touch of glam. I am passionate about fashion and anything girly. On my evenings you will find me Pinning pretty things on Pinterest or watching Real Housewives, The Bachelor or reruns of The office. I know planning a wedding is stressful enough, but when you have to do it from another state it can be more than overwhelming. My goal is to always be available to our brides over the phone or by email and to simplify the process of planning as much as possible.
I love:
Color: Pink
TV: Real Housewives, The Bachelor, Game of Thrones, The Office and Americans
Food: pretty much any kind of buffet 
Hobbies: Yoga and real estate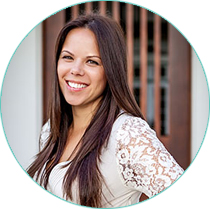 Annely has been with Princess Wedding Co. since 2005. Annely creates unforgettable, one of the kind events. Her calm personality and sense of style have given her the unique ability to execute spectacular and flawless wedding ceremonies and receptions. She is one of the friendly voices you hear when you call our office and the one you will be in contact throughout your planning. Annely is a hard worker and enjoys getting to know all our clients.
I love:
Color: White and Pink
TV: Ascension and Real Housewives of Beverly Hills 
Food: Fresh Guacamole and caramel dipped pretzels 
Hobbies: Running 
Edina has been photographer for Princess Wedding since 2005. She is a passionate wedding photographer with an edgy style and artistic flare for the contemporary. Her technique and vision creates innovative images that embody elegance and style. Edina's photography services normally cost significantly more, but by booking with Princess Wedding, you can take advantage of our partnership and get fabulous wedding pictures without breaking the bank. Edina is looking forward to working with you and capturing the beauty of your special day.
I love:
Color: Teal
TV: Scandal, Homeland, House of Cards and Bridesmaids 
Food: Cheesecake
Hobbies: Yoga and riding bike with my kids 
Wedding Photographer/Wedding coordinator
Mayya has been photographer with Princess Wedding Co. since 2007.  She is known for her clean and classic photography style. Mayya's  vibrant and approachable personality allows her to break the ice during her photo shoots and create genuine relationships with each and every one of our clients.
I love:
Color: Gold
TV: The Downtown Abbey and 24
Food: Ice cream
Hobbies: CrossFit and shopping
Janet joined Princess Wedding Co team in 2011. She was born and raised in Destin and that gives her invaluable knowledge of best beach accesses, restaurants, hotels and new developments. Janet also has several years of experience with interior design, and she does an excellent job helping to keep our beach wedding designs up-to-date.
I love:
Color: White
TV: Breakfast at Tiffany's and Harry Potter
Food: Ice cream
Hobbies: Running
We have worked with Ivana since 2011. Ivana is very outgoing and you will find her photo shoots relaxed and fun. Her passions are photography, art and helping animals.
I love:
Color: Turquoise 
TV: Grey's Anatomy, Modern Family and Shark Tank 
Food: Chinese food and chocolate