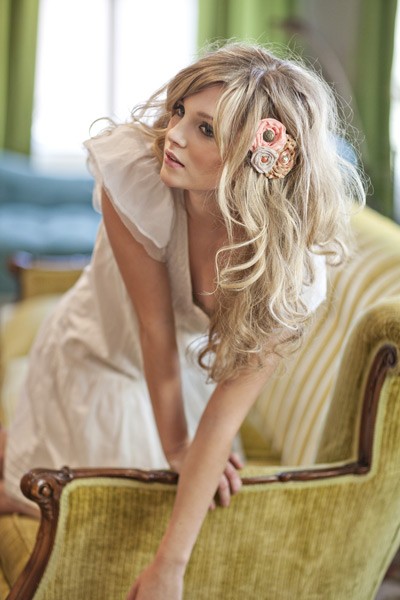 Wondering what you should do with your hair for your Destin beach wedding? I have some great ideas for all hair types!!
Long Hair
Lucky for you if you have long hair!  There are literally thousands of ways to do your hair!  But here are two general options.  If you want to flaunt your length, try going with soft, sexy waves with a cute flower tucked in a bobby pin. If you are worried about how the wind will weather your hair, try a soft undo.  Don't style it too tight, but instead leave it loose and flowy.
Medium Hair
Medium hair can be fun to play with. If you are feeling risky you can add extensions to make it look longer or you can pin it up to make it look shorter.  Have fun and play with it! My favorite style for medium hair is a soft, elegant ponytail.  Poof it up on top and curl the ends!!  It's sleek and sexy! Perfect for Destin beach wedding!
Short Hair
If you rock a shorthair style, you most likely have strong facial features.  What I can suggest is to add some bling to your hair!  Wear a cute feather, or a birdcage vail.  There are so many things you can accessorize your hair with.  Pick what is best for your day.
For more inspiration come pin with us on Pinterest.
Happy planning,
Kristina
[lastupdated]