Planning beach wedding in Destin Fl or Panama City Beach Florida? Our simple stress free beach wedding packages are perfect for you! Our coordinator will assist with finding location. We will also suggest time for sunset ceremony and help you find perfect decorations for most beautiful wedding set up in Destin Florida.
Seaside Simple Beach Wedding Package highlights are: Wedding Officiate, Gorgeous Bamboo Arbor, Best Destin Wedding Photographer, Music of your choice, set up and clean up of all decorations. Team of Princess Wedding support and Local guide are also available for all of our brides. Our goal is to make your planning as easy and stress free as possible. Destin and Panama City Beach, Florida wedding planning has never been easier. Princess wedding designers work closely with current beach wedding trends to make sure our decorations are up to date and stylish.
Also check out our bigger Destin wedding packages here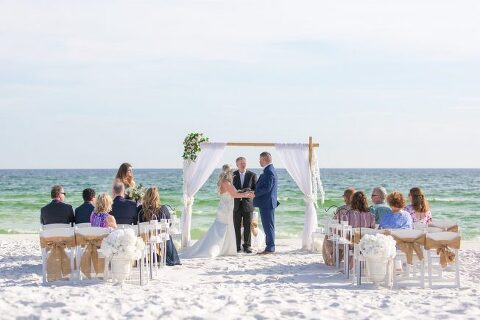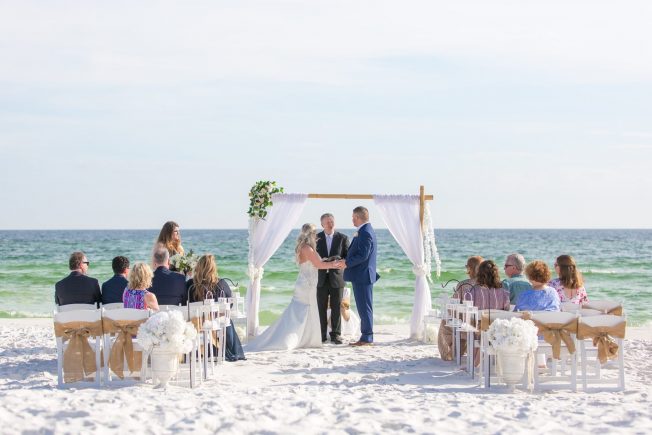 Beach wedding in Destin Fl is popular choice for couples who are looking fro destination wedding in Panhandle area. Another popular option in Northeast Florida is wedding St Augustine Beach, Florida.