PANAMA CITY BEACH WEDDINGS
PANAMA CITY BEACH WEDDINGS
Panama City Beach Weddings and Panama City Wedding Packages
Looking for a destination wedding fit to capture all the romance of your special day?
When you think of a dream beach wedding, Panama City Beach Weddings Florida is the spot! Stunning blue waters, pristine sand, and an unforgettable sunset made for the best backdrop to your perfect day. Say "I do" beneath an arch of blooming white flowers in front of friends and family filled with love 💕
Choose from our carefully designed Panama city Beach Wedding packages that provide everything needed – from dedicated officiants, skilled photographers and planners to dazzling decorations – so that every moment can be savored amidst the beauty provided by nature's most romantic backdrop.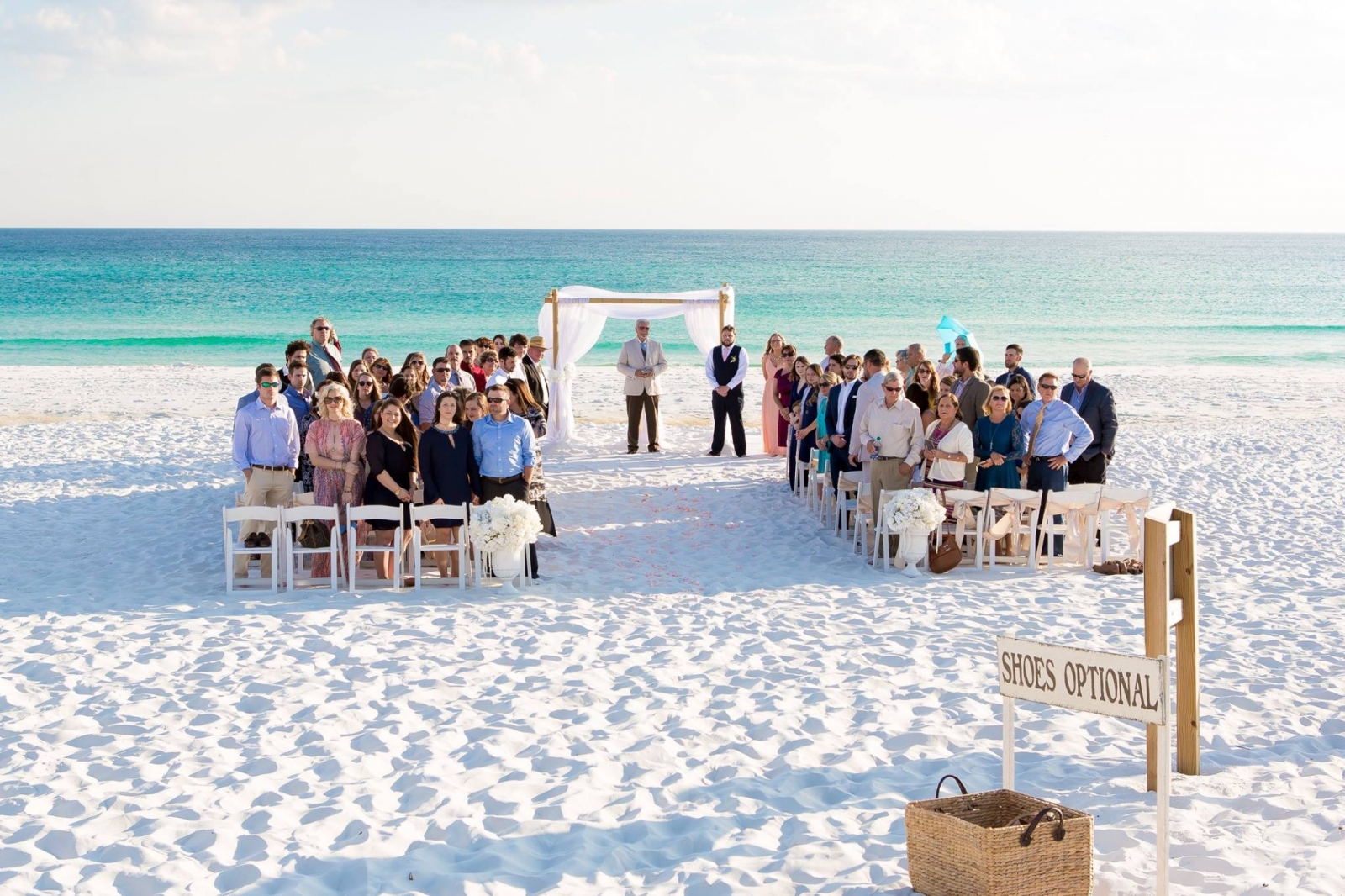 MB MILLER COUNTY PIER MOST POPULAR LOCATION! 
12215 Front Beach Rd, Panama City Beach, FL
Great public beach access with beautiful view of the pier. This access has 6 boardwalks, bathrooms and lots of parking. Conveniently located in the center of Panama City Beach.
Permit Fee $150 is not included in our packages
ST ANDREWS BEACH STATE PARK 
This is very popular ceremony location in Panama City Beach. This beach park has 3 locations to choose from: jetties 2 locations or next to the pier. Pavilions available for reception. Fees and Reservation Required. Alcohol is not permitted.
FEES:
1-25 GUESTS $350
26-50 $400
51-75 $450
PAVILION RENTAL (PIER AREA ONLY):
8 AM- 2 PM $200
3 PM – SUNSET $200
12PM-10 PM $1500 INCLUDES PICNIC TABLES WITH ATTACHED SEATING, BISTRO LGHTS, SECURITY AND PARK STAFF.
Wedding Coordinator is required to be present during reception.

7419 Thomas Dr, Panama City Beach Fl 32408
This Park has 4 acres of beach from property in Panama City Beach, Florida. Great location that is centrally located centrally located in Panama City Beach. Lots of parking and bathrooms.
Permit Fee $150 is not included in our Panama City Beach Wedding Packages