You booked you perfect ceremony package. Now it is time to plan you Panama City Beach reception. Here are some ideas to get you started.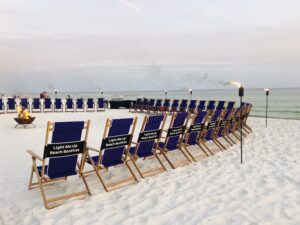 Bonfire on the Beach Light Me Up Beach Bonfires 
850-381-9452
Bonfire and picnic set ups in Panama City Beach and Santa Rosa Beach, Florida. Perfect, easy stress free reception idea. Great for smaller weddings and intimate celebration with family and friends.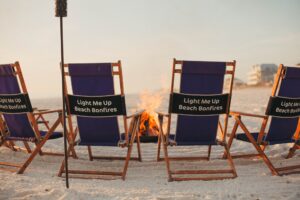 Endless Beach Rentals 
850-249-0552
https://endlessrentalspcb.com/
Bonfire in Panama City Beach for wedding celebration.
Event Center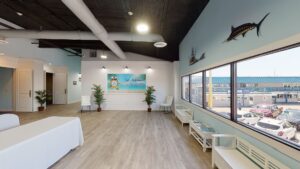 Capt. Anderson's Event Center
https://captainandersonseventcenter.com
Call Chelsie for more info 850-691-5653 Please tell her you are working with Princess Wedding.
Waterfront Reception venue at Capt. Anderson's event center is perfect location for your reception. Outside catering can be brought in or you can order from their menu. Alcohol has to be purchased at the venue.
3 room available for rent.
Anderson Hall holds 69
Davis Hall holds 63
Captains Quarters holds 300
Your Coordinator can recommend more Panama City Beach reception ideas. Contact your wedding coordinator with recommendation on perfect Panama City Beach wedding ceremony location that would be close to above reception ideas.