Hello everyone,
Every year each member of our staff shares their 8 favorite things with our readers. I really like this tradition because not only I get to share my must haves but I also discover quite a few things for myself just by reading what other girls post.
So here are my 8 favorite things:
1. Coconut oil
Seriously this is the best thing for your hair. This past year I have ruined my hair. It was dry and unhealthy. I tried keratin treatments, expensive hair masks and conditioners but nothing worked like coconut oil. And the best part: it is less than $10. Rub a little bit of coconut oil in your palms (it melts instantly) and apply it to your hair ends. I sleep with this mask overnight and then wash my hair in the morning, but you can just hold it for 10-15 minutes before shower. Use of coconut oil is almost unlimited: you can cook with it, use it as coffee creamer, use as lotion, or dietary supplement.
2. Monogrammed  Notebooks
One thing that is always  present on my desk is a notebook. It stores my to do list for the day, new random ideas for blogs and weddings, future projects, grocery lists and so on.  I have it with me during meetings and phone calls. All information first goes on my notebook. My notebook keeps me organized.
3. Green Tea Latte from Starbucks
Just love it. I actually attempted to make one myself (ordered green tea macha and all. Not sure if it is psychological or not, but it just doesn't taste as good).
4. JCrew Perfect-Fit T-shirts
I love basic JCrew T-shirts. It seems that I love them so much that in 2012 they literally became my daily uniform. Why? Because, they are soft and perfectly long. I naturally have them in all colors.
5. Victoria Secret Pajamas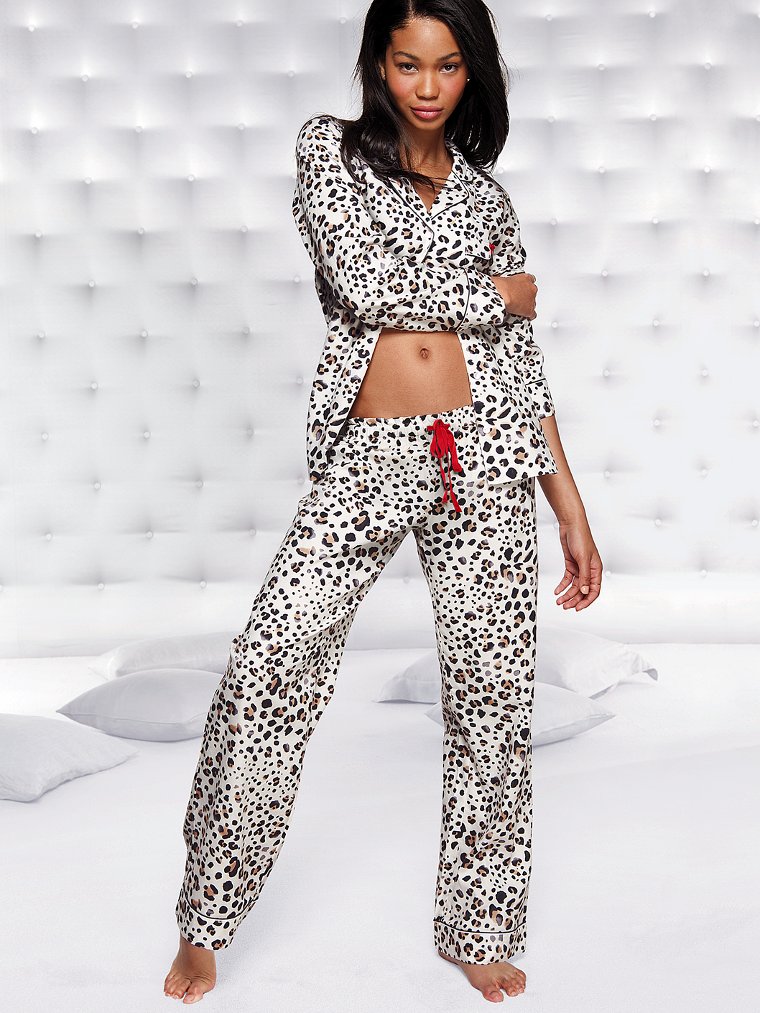 Nothing new here really. I loved VS PJ's last year and I love them in now. Victoria Secret is the best! Here is my favorite style.
6. My iPhone
It is my timesaver, my assistant, and occasionally babysitter (restaurants and toddlers, enough said). Long ago in a stone age of beach wedding planning when bride called my cell phone with questions about date openings or any info on the exciting weddings, I had to get back to the office for that. Now I get access to all of my bride's files on the go, I can sign contracts, get updates, have FaceTime meetings and just read my favorite blogs while standing in line at the store.
7. Michael Kors Small Crossbody Purse
I like the new trend of crossbody purse. It holds all  my essentials without the need for the big purse. I also like that  you can wear it from casual to formal event.  It is also perfect for busy moms who need their hands free to chase the kiddos.
8. Slow Cooker/ Crock Pot
I discovered crock pot just a few months ago and now I can't live without it. I am a traditional wife in a sense that I try to cook dinner for my family. Being a full time mom who is running a growing business it is harder and harder for me to be able to cook. Well, here comes the crockpot to the rescue. It is so easy, convenient and yummy! There are tons of awesome recipes on Pinterest that you can make gourmet meals with just few ingredients. Here are few that I love:
Salsa Chicken:
4 or so chicken breasts (it can even be frozen, if you are like me and forget to defrost it),
1 can of salsa
Optional: can of drained corn, can of drained black beans
On low 6 hours, on high 4 hrs and Tada you have yummy dinner.
Pulled Pork:
about 2-6  lbs pork loin
1 sliced onionsoy sauce (or Worcester sauce)  to taste
1 tablespoon balsamic vinegar
1/2 cup of brown sugar
1/2 cup of water
salt and peper to taste
Those are my favorite things right now. Stay tuned for more 8 favorite things from Princess Wedding girls.
[lastupdated]