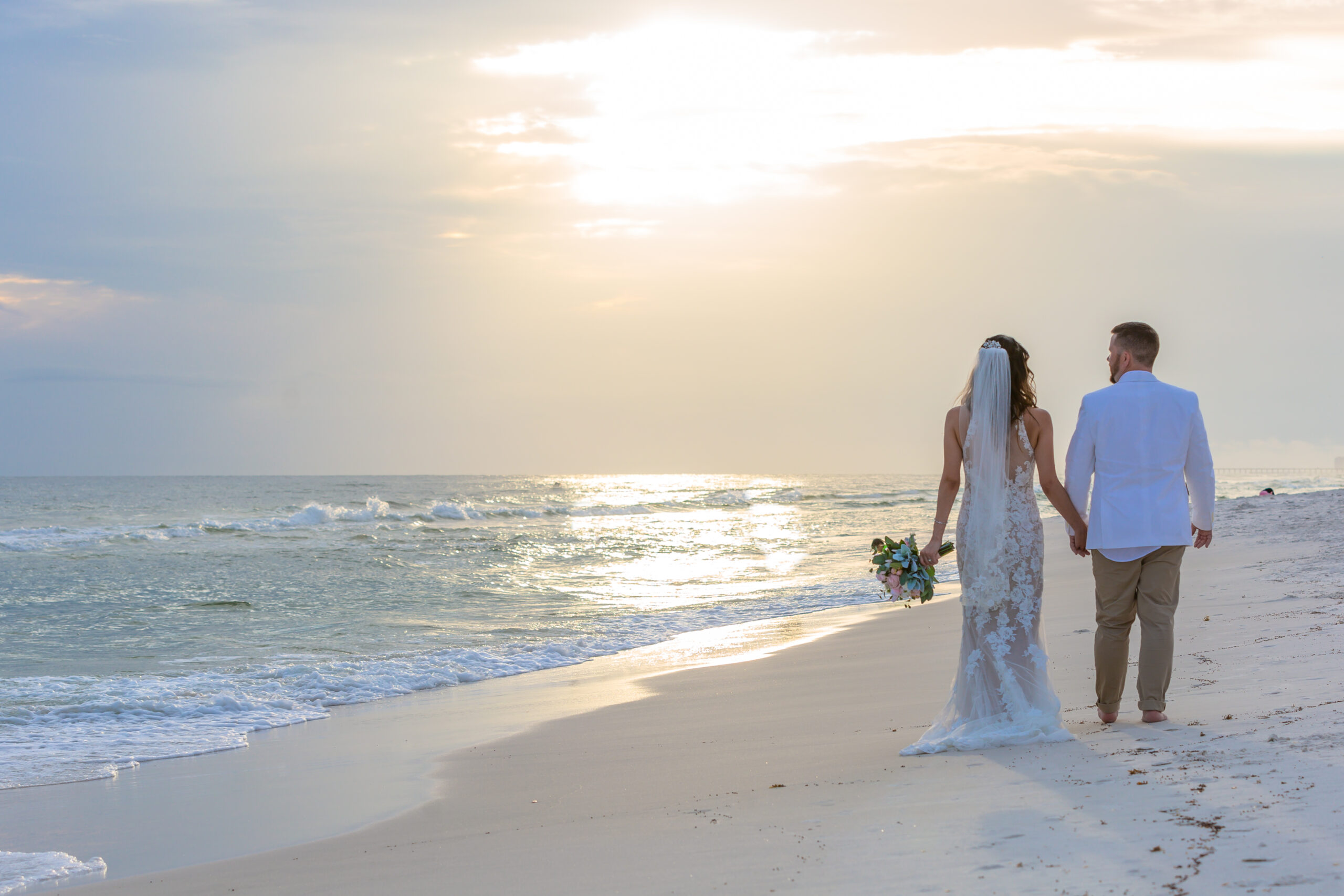 Nestled under a starlit sky, with the rhythmic music of waves as your backdrop, there's no setting more enchanting for a wedding celebration than a bonfire beach soirée in the heart of Florida. Picture this: the soft glow of bonfire flames dancing, your hands entwined, and the love in the air warmer than the crackling fire. Let's embark on a romantic journey into the world of bonfire beach weddings in the Sunshine State.
The Glow of Love
As the sun dips below the horizon, your beachfront celebration truly comes to life. The flickering flames of a bonfire cast a warm, intimate glow upon your guests, creating an atmosphere of enchantment and romance that's unmatched by any ballroom.
Barefoot Bliss
In true beach wedding fashion, kick off your shoes and let the powdery sand embrace your feet. Imagine the sensation of walking down the aisle, toes in the sand, towards the love of your life, the firelight illuminating your path.
Serenade of the Sea
As you exchange vows by the bonfire, the serenade of the sea provides the soundtrack to your love story. The gentle whispers of the waves become a harmonious accompaniment to your promises, infusing your ceremony with a sense of eternal romance.
Beach Elegance Meets Bonfire Charm
Combine the elegance of a beachfront wedding with the rustic charm of a bonfire celebration. Think driftwood seating, starfish accents, and warm, cozy blankets for guests to snuggle in as the night unfolds. Our Triangle or Driftwood arch packages are perfect backdrop for bonfire reception.
Toasting Under the Stars
Raise your glasses under a canopy of stars, with the bonfire as the centerpiece of your reception. As you clink glasses with your loved ones, you'll find that the magic of the moment is as boundless as the night sky.
Dancing by Firelight
With the bonfire's enchanting glow, dancing becomes a mesmerizing experience. As you sway to your favorite tunes, the soft firelight paints an unforgettable portrait of love, laughter, and joy.
A Night to Remember
A bonfire beach wedding celebration in Florida is not just an event; it's a dream come true. It's a night where the elements conspire to create an ambiance of passion and devotion, a night when the stars themselves seem to celebrate your love.
So, if you're dreaming of a wedding that blends the natural beauty of the beach with the allure of a bonfire-lit celebration, Florida beckons you to make your dream a reality. It's a night you'll cherish forever – a blaze of love beneath the Florida sky. 🔥💍💫
Check out our All Inclusive ceremony packages for a perfect backdrop.