Hi guys,
I am so excited for our new Photo CD packaging. It is AMAZING! I have been thinking that we needed to take our (already awesome) photography to another level. Mayya and Edina are awesome at what they do and I think this gorgeous new packaging will compliment their work so much better than our old packaging.  I mean, a simple CD case in a yellow bubble envelop?  Why didn't I think of this sooner?  🙂
I have been working on this for the last month. From choosing the right colors, to the right size boxes, perfect stamps, just the right ribbon, I even learned how to heat emboss (if you have never done this I highly suggest trying it out, it's supper cool). It took me and my husband (who generously offered his help) a few nights of watching "How I Met Your Mother" reruns to finnaly put together 100 boxes all ready to be filled with wedding photo CDs and shipped to their new homes.
Destin Beach Weddings designed by Princess Wedding Co are modern, classic, and clean. The new packaging has that same style and feel. I can't wait for you guys to get your boxes in the mail!
Here is a sneak peek: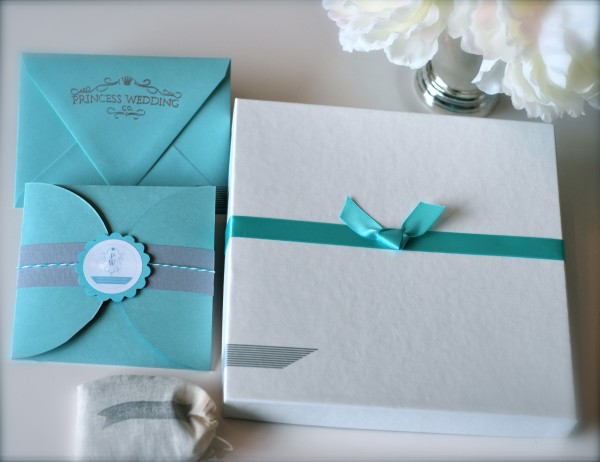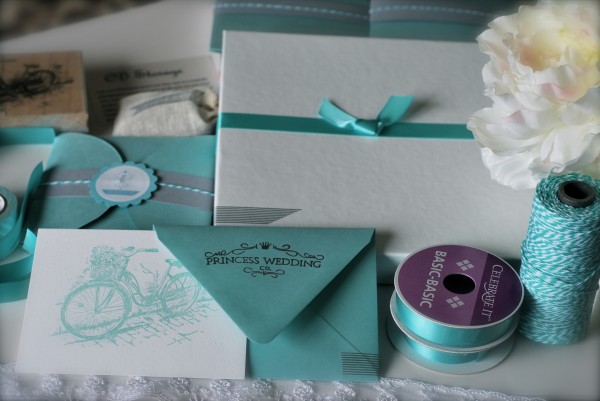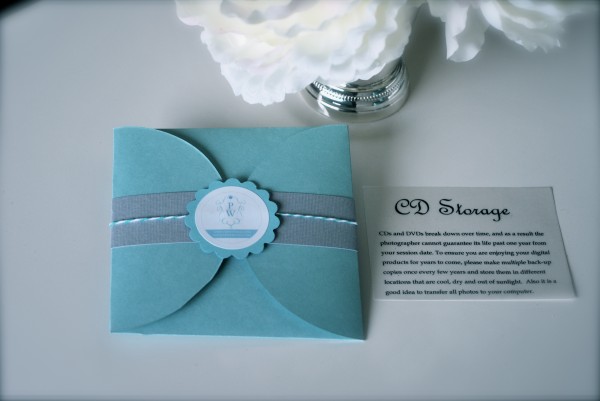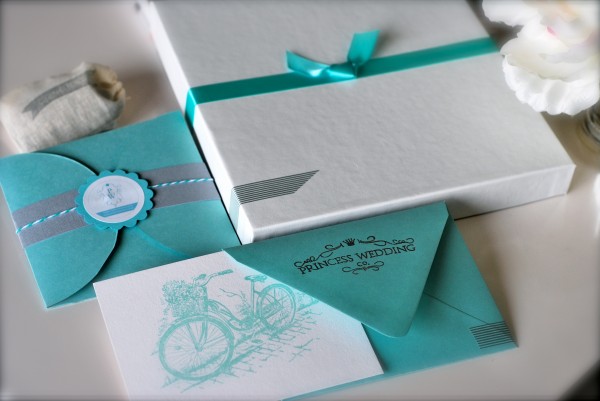 Happy planning,
Kristina
[lastupdated]