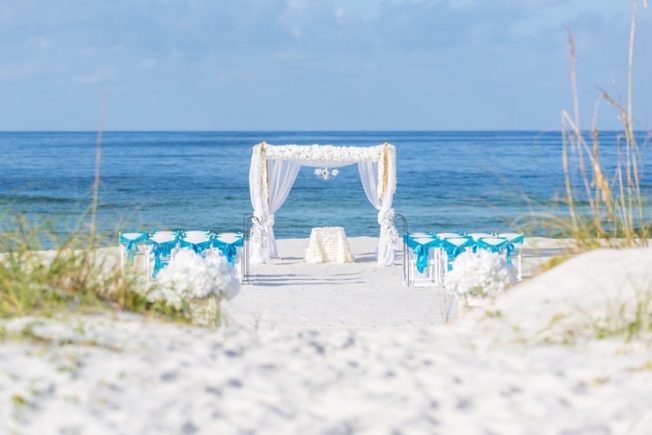 Today we will share most popular locations for beach wedding ceremony in Panama City Beach, Florida.
M.B. Miller Pier
M. B. Miller Pier is the Most Popular beach for wedding ceremonies. It is located in the middle of Panama City Beach so it is easily accessible from any resort or hotel. This access provides plenty of parking, offers bathrooms and has gorgeous views of the ocean and Pier.
12215 Front Beach Rd, Panama City Beach, FL 
2. St Andrews State Park
St Andrews State Park is an excellent location for any beach wedding. This access offer 3 different options for ceremony (near Jettys or near the Pier). Here you will find lots of parking, bathrooms and small pavilions. Entrance fee is required to enter park.