Attention all brides-to-be! Your big day is a momentous occasion, and you deserve nothing but the best. There's no better place to make your wedding day unforgettable than at a beach wedding location. Panama City Beach and Destin are both lovely options for couples seeking a romantic and stress-free wedding day in Florida. Let us show you some of the ways we can take your dream wedding to the next level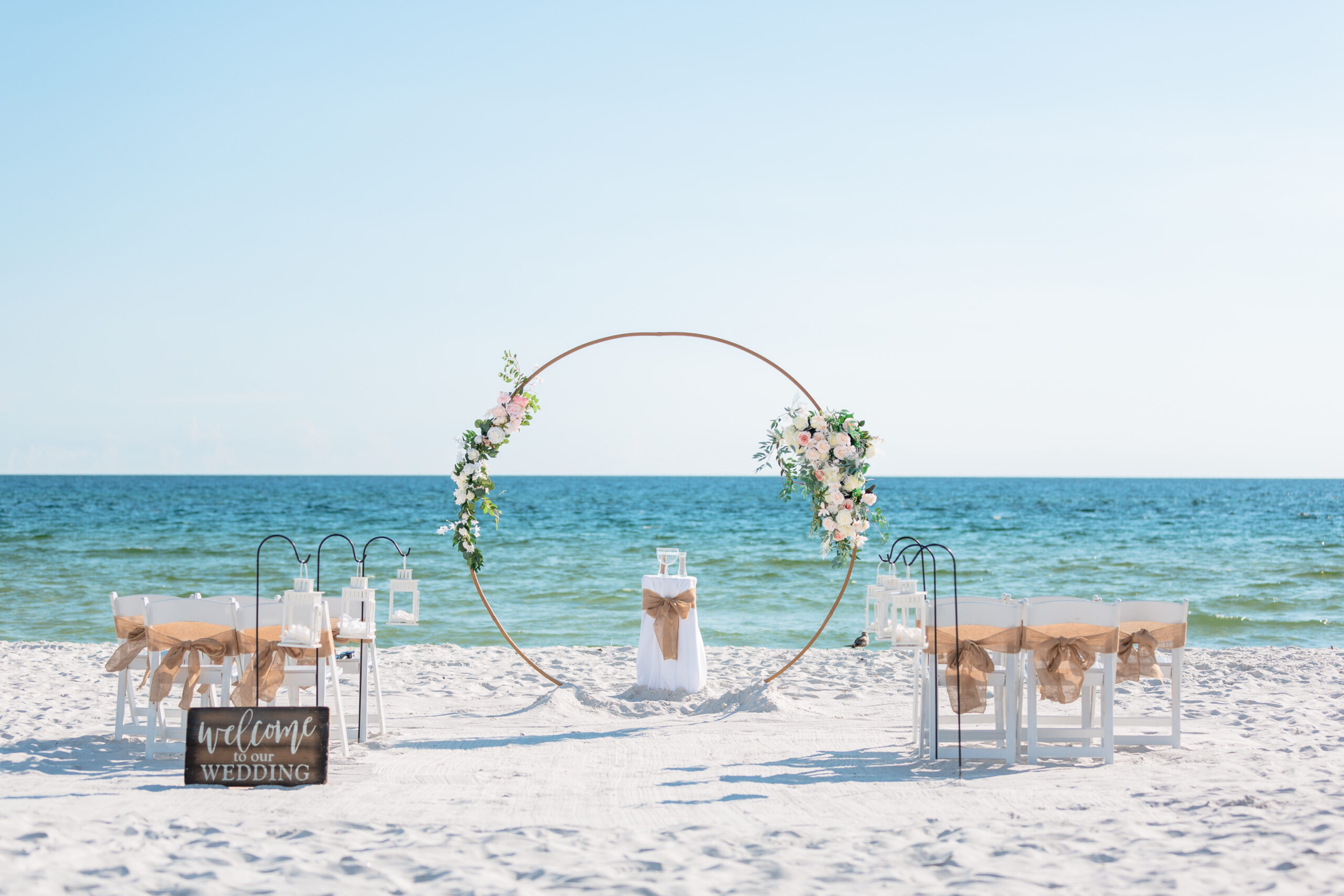 Location, location, location! We understand that your wedding venue is one of the most important aspects of your big day. That's why we offer two beautiful beach locations to choose from – Panama City Beach and Destin. Both of these locations boast some of the most breathtaking beaches in , and are perfect for a day that you'll never forget. Whether you're looking for a small, intimate ceremony or a large reception with all of your friends and family, we have packages to suit your needs and budget. So sit back, relax, and let us take care of the details.
Once you've chosen your location, it's time to decide on the details. Do you want a simple ceremony with just the two of you, or do you want a more traditional wedding with bridesmaids and groomsmen? We offer a variety of Panama City Beach wedding packages to suit your individual needs and preferences. From photography and floral arrangements to music, we take care of all the details so you can focus on enjoying your special day.
Speaking of enjoying your special day, our locations offer plenty of opportunities for you and your guests to have fun and relax together. From beach volleyball and paddleboarding to kayaking and parasailing, there's no shortage of activities to keep everyone entertained. And when it's time to wind down, you can sit back with a cold cocktail and watch the sunset over the ocean. It's the perfect way to end a perfect day.
Book your Perfect Panama City Beach Wedding or Destin Wedding Today!