Your Dream Destin Beach Wedding: Are you envisioning saying your "I dos" against the backdrop of turquoise waters and golden sands, with a gentle sea breeze carrying the promise of love? Look no further than a Destin beach wedding – a breathtaking blend of natural beauty and romantic charm that will transform your special day into an unforgettable experience. In this blog, we'll explore why a Destin beach wedding should be at the top of your list and offer some tips for planning the perfect coastal celebration.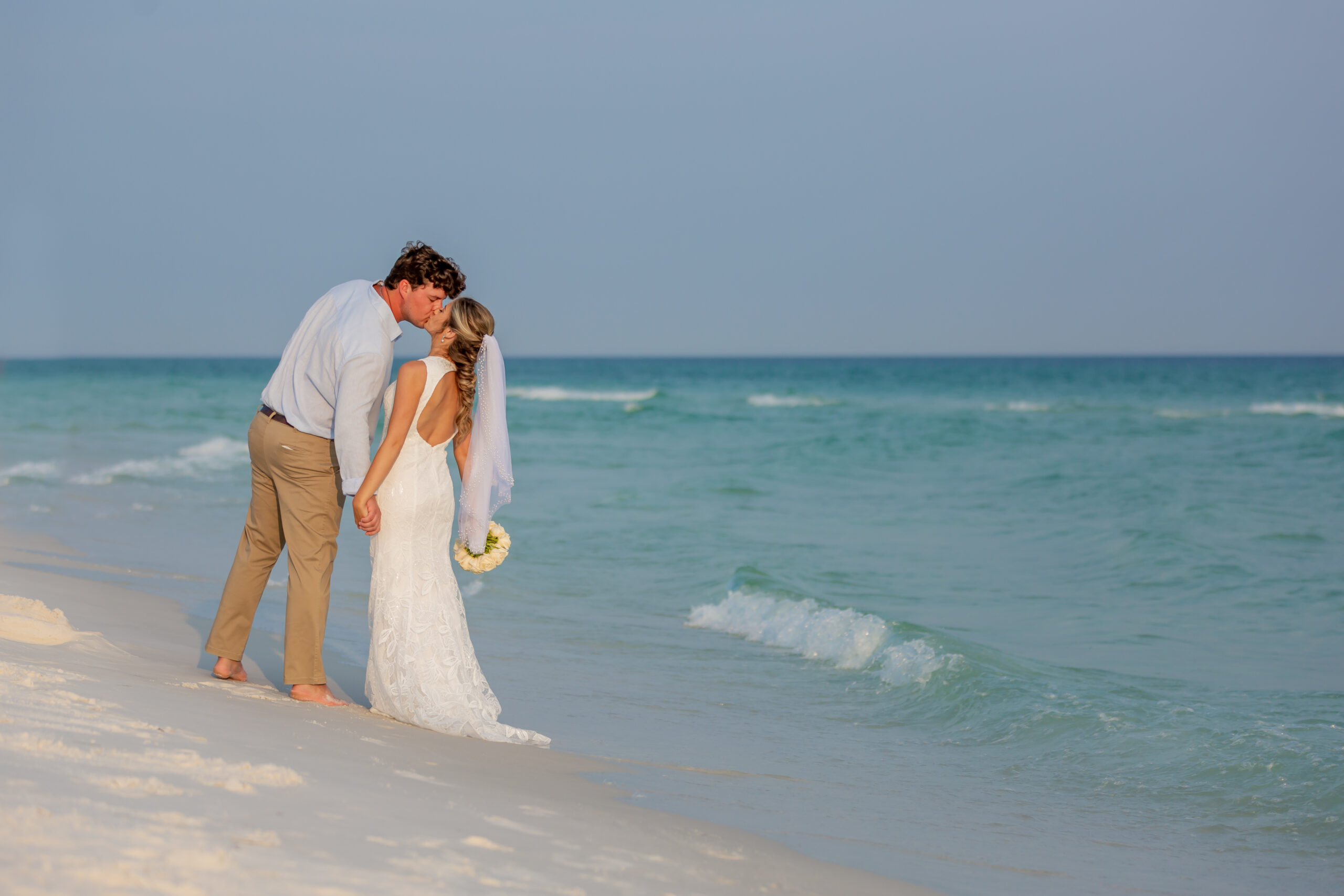 The Allure of Destin Beach Weddings
Nestled along the stunning Gulf of Mexico in Florida, Destin boasts some of the most picturesque beaches in the world. Its sugar-white sands and crystal-clear waters provide an idyllic canvas for your wedding, where nature itself becomes the ultimate decorator. Imagine the sun setting over the water as you exchange vows, the sound of gentle waves setting the rhythm for your ceremony, and the soft sand underfoot as you share your first dance – it's a dream brought to life.
Planning Your Dream Destin Beach Wedding
While the idea of a Destin beach wedding is undeniably romantic, successful execution requires careful planning. Here are some essential tips to consider:
Choose the Right Season: Destin's weather is typically warm and inviting, but keep in mind that summer can be quite busy. Consider a spring or fall wedding for more pleasant temperatures and fewer crowds.
Permits and Regulations: Beach weddings often require permits. Check with our wedding coordinator to understand the regulations, obtain necessary permits, and ensure a seamless event.
Attire: Opt for light, breathable fabrics for both the bride and groom to stay comfortable in the coastal climate. Consider barefoot sandals or wedges instead of traditional heels for walking on the sand.
Décor: Embrace the natural beauty of the beach, incorporating simple yet elegant décor that complements the surroundings. Driftwood, seashells, and lanterns can add a charming touch. Our wedding gpackages are designed iwht latest trends and are perfectly in synch with beach and ocean background.
Sound System: Given the outdoor setting, invest in a reliable sound system to ensure that your vows and speeches are heard by all your guests.
Photography and Lighting: A beach wedding offers unique lighting challenges. Discuss lighting options with your photographer to capture the magical moments in the best possible way.
Guest Comfort: Provide shaded areas, fans, and refreshments to keep your guests comfortable throughout the celebration.
Local Cuisine: Embrace the local flavors of Destin by incorporating seafood specialties into your menu. From fresh Gulf shrimp to succulent crab cakes, your taste buds will thank you. Popular restaurant in the area is Marina Cafe in Destin FL.
Professional Help: Consider hiring a local wedding planner who is experienced in coordinating beach weddings. They can navigate the logistics, recommend vendors, and ensure every detail is taken care of.
Capturing the Magic
A Destin beach wedding isn't just about the picturesque setting; it's about creating memories that will last a lifetime. The combination of natural beauty, the rhythm of the sea, and the warmth of your loved ones make for a truly magical experience. Whether you're envisioning an intimate ceremony or a grand celebration, Destin offers the perfect backdrop for your love story.
In Conclusion
A Destin beach wedding is the epitome of romance and beauty. With its stunning coastal vistas and tranquil ambiance, it's the ideal destination for couples seeking a memorable and unique wedding experience. By planning carefully and embracing the natural surroundings, you'll create a day that reflects your love and the enchantment of this captivating coastal paradise. So, why wait? Let the waves carry your love story into forever on the shores of Destin. Book on of our packages Today!