Panama City Beach Weddings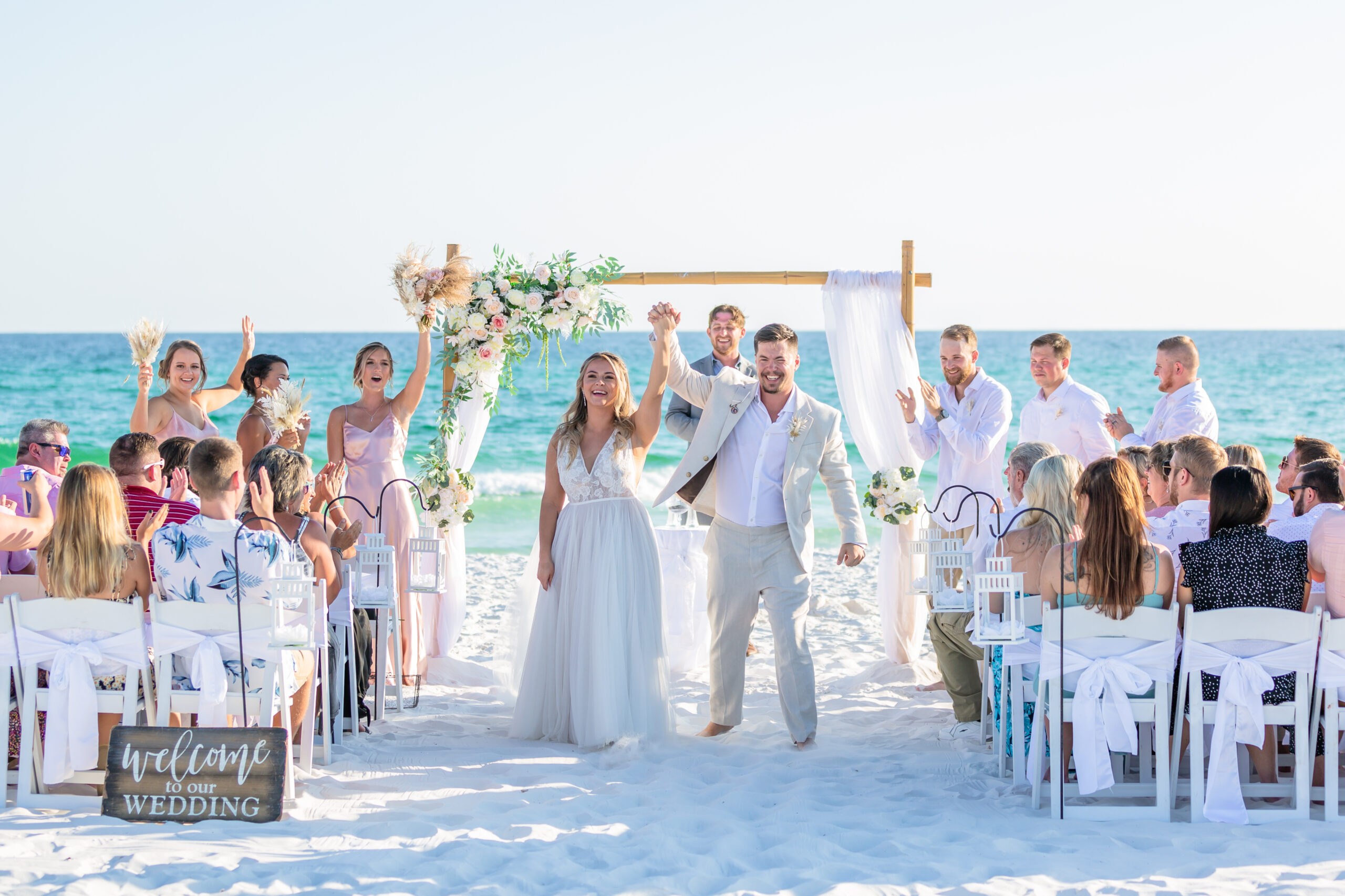 When it comes to envisioning your Panama City Beach wedding day, does the thought of golden sands, gentle waves, and a sun-drenched horizon spark your imagination? Look no further than Panama City Beach for the destination of your dreams. A haven of natural beauty and coastal charm, Panama City Beach offers the perfect canvas for creating memories that will last a lifetime.
Embracing Coastal Romance
Panama City Beach, nestled along the stunning Gulf of Mexico, is a quintessential location for couples seeking the allure of a beachfront wedding. The soft white sands and clear, inviting waters create a captivating ambiance that sets the scene for a romance-filled celebration like no other. Picture the sun setting over the water as you exchange vows, the soothing sound of waves as your background music, and the ocean breeze gently caressing your special day – it's a picturesque and unforgettable experience.
Seamless Planning for Your Special Day
Planning a wedding can be a whirlwind of details and decisions, but Panama City Beach weddings offer a stress-free path to your dream coastal celebration. Imagine the ease of having a dedicated team of professionals by your side, from skilled photographers capturing your moments to experienced coordinators who ensure every detail aligns with your vision.
Tips for a Perfect Panama City Beach Wedding:
Choose the Right Season: Panama City Beach enjoys warm weather year-round, but consider the spring and fall months for milder temperatures and fewer crowds.
Permits and Regulations: Beach weddings often require permits. Familiarize yourself with local regulations and obtain any necessary permits well in advance.
Attire and Comfort: Opt for lightweight fabrics and beach-appropriate footwear for both you and your guests. Consider providing shaded areas and refreshments to keep everyone comfortable.
Décor That Complements Nature: Let the natural beauty of the beach shine through by using simple and elegant décor that enhances the coastal surroundings.
Capturing the Magic: Work closely with your photographer to capture the unique lighting and breathtaking scenery that Panama City Beach offers.
Embrace the Paradise
Panama City Beach weddings encapsulate the essence of romance and natural beauty. Whether you're planning an intimate gathering or a grand celebration, the allure of this coastal paradise will make your special day truly unforgettable. With a seamless planning experience and a backdrop that speaks of love and adventure, Panama City Beach offers the perfect setting for the beginning of your happily ever after.