Panama City Wedding Trends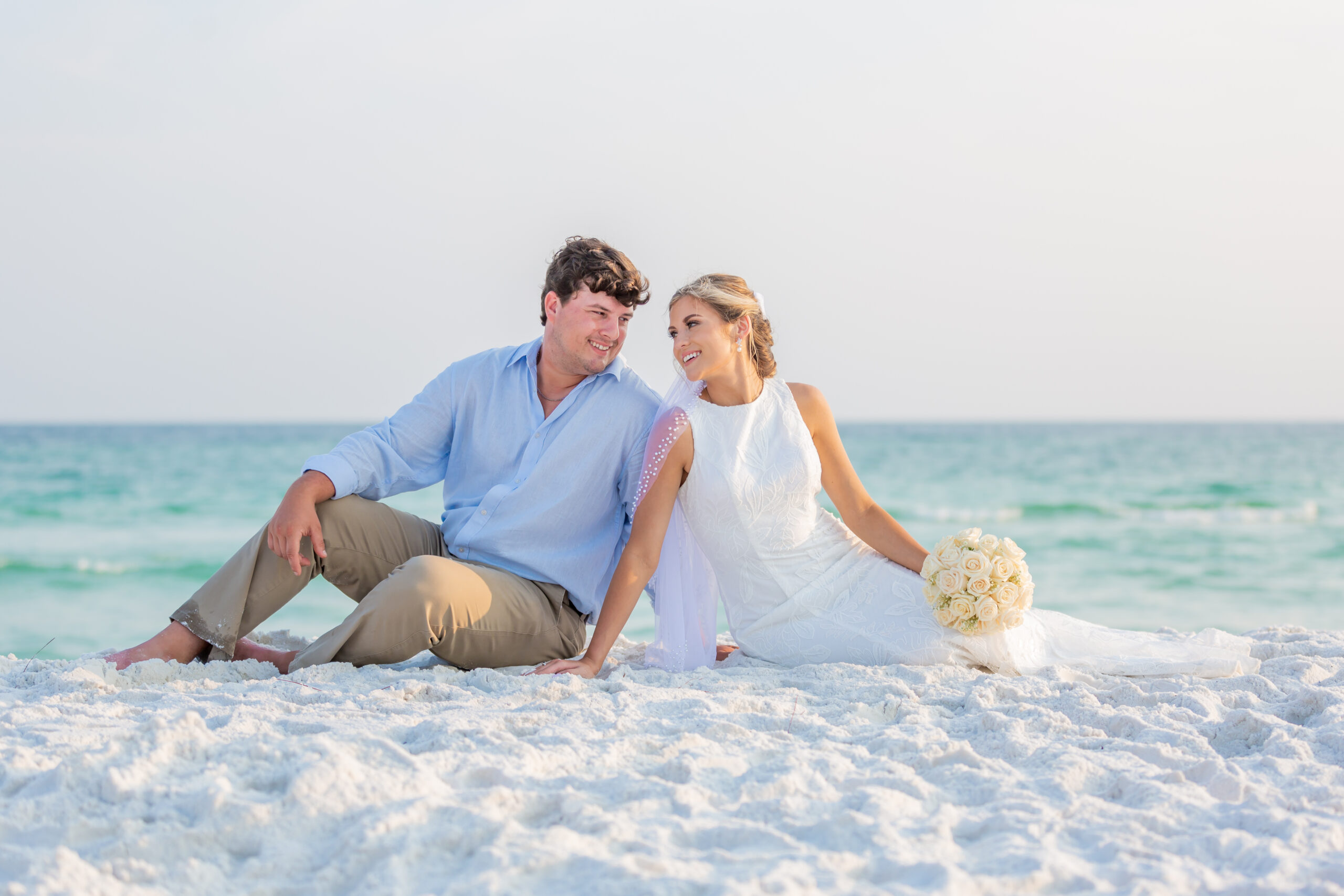 When it comes to wedding trends, the allure of Panama City Beach serves as a dynamic backdrop for the latest in coastal romance and elegance. Whether you're a bride planning your dream day or a wedding enthusiast, here's a glimpse into the captivating Panama City wedding trends that are sweeping the shores.
**1. Boho Coastal Chic Wedding:
Bohemian vibes continue to grace Panama City beach weddings, blending free-spirited elegance with coastal charm. Think flowing lace gowns, flower crowns, Pampas Grass and driftwood accents that seamlessly meld with the beach's natural beauty. Soft color palettes, dreamcatchers, and textured elements bring a relaxed yet refined atmosphere to the occasion. Our Driftwood arch and Triangle Arch are perfect choice for any boho bride.
**2. Intimate Micro Weddings:
The allure of intimate gatherings is stronger than ever, especially in the context of Panama City's breathtaking coastline. Couples are embracing the beauty of a more personal celebration, with close family and friends gathered on the sand. These micro weddings allow for a deeper connection with loved ones and the tranquil surroundings. Our Elope package and Seaside Packages are perfect form small intimate weddings.
**3. Natural Decor Accents:
Panama City's pristine beachscape naturally lends itself to décor that mirrors the outdoors. Couples are incorporating natural elements like seashells, driftwood, and tropical foliage to bring the beauty of the surroundings to their wedding setup. The result is an organic and effortlessly elegant aesthetic that perfectly complements the coastal scene.
**4. Beachy Boho Bridal Attire:
Brides are opting for wedding attire that effortlessly mirrors the beachy surroundings. Lightweight fabrics, bohemian silhouettes, and barefoot-friendly footwear are becoming increasingly popular. This trend marries comfort with style, allowing brides to move gracefully across the sand while embodying the spirit of the coast.
**5. Sunset Ceremonies:
Panama City's stunning sunsets are an attraction in themselves, making sunset ceremonies a trend that's here to stay. Couples are choosing the magical hours just before twilight for their vows, allowing the breathtaking colors of the setting sun to serve as a stunning backdrop for their promises of love.
**6. Sustainable Celebrations:
The call for sustainability is finding its way into Panama City beach weddings, with couples opting for eco-friendly choices. From biodegradable confetti to locally sourced and organic catering, these weddings are as kind to the environment as they are beautiful.
**7. Tech-Savvy Celebrations:
For those who can't attend in person, technology is playing a role in bridging the gap. Live streaming and virtual elements are being incorporated into beach weddings, allowing loved ones from afar to witness the joyous occasion in real time.
In Conclusion
Panama City Beach weddings are a celebration of the natural beauty and coastal charm that this stunning destination offers. From boho elegance to sustainable choices, these trends reflect the evolving tastes and desires of couples seeking a beachfront celebration. As you plan your own Panama City beach wedding, consider incorporating these trends to create an event that is uniquely yours while embracing the enchantment of the coast.