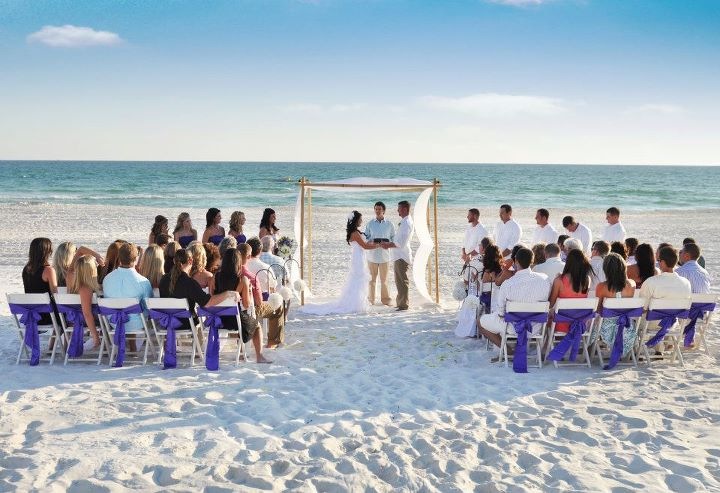 Happy Monday everyone! We are starting this week with long overdue Real Panama City Beach Weddings post.  Today I have a very special wedding to share with you!
It is always a treat to work with a bride who has a clear vision of her Panama City Beach wedding. Regina was a pleasure to work with, because she knew exactly how she wanted her wedding to look like (which makes my job much easier) but at the same time she was open for my suggestions and advice.
This wedding is a perfect example of chic and stylish beach wedding décor. I am absolutely in love with the colors that our, insanely gorgeous!, bride  chose: plum purple and kiwi green. The color combination is breathtaking.
Without further ado, welcome to Regina (did I mention she is absolutely gorgeous!) and Luke's wedding:
Ceremony: on the white sand beach in front of Boardwalk Beach Resort
Reception: Gazebo at Boardwalk Beach Resort
Wedding Coordinator and Decor: our own Anneli Alise, Princess Wedding co.
Flowers: Princess Wedding co.
Photographer:  Sara Trudeau, Sara Linn Photography
Cake: Stephanie at Sugar Crave
Happy beach wedding planning,
Krisitna
[lastupdated]