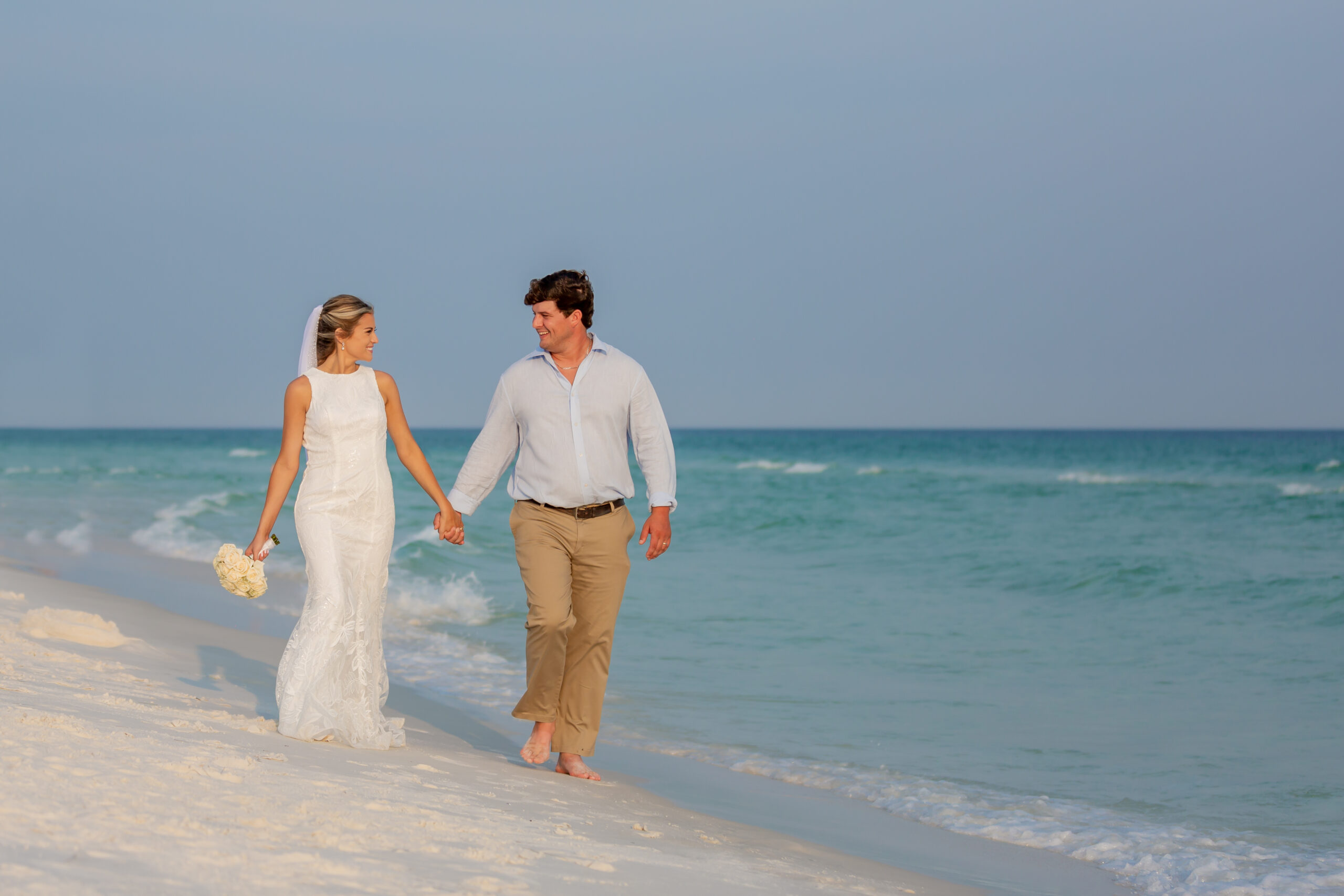 Are you dreaming of a picturesque wedding by the shimmering waters of the Gulf of Mexico? Look no further than Destin Beach, Florida, where sun-kissed shores, pristine white sands, and breathtaking sunsets set the stage for a magical beach wedding experience. In this comprehensive guide, we'll walk you through everything you need to know about planning your dream Destin Beach weddings.
1. Choosing the Perfect Destin Beach
When it comes to Destin Beach weddings, the first step is selecting the perfect beach location. Some popular options include Henderson Beach State Park, Miramar Beach, and Crystal Beach. Each offers its own unique charm, from serene seclusion to bustling boardwalks, allowing you to choose the ambiance that suits your vision.
2. Permits and Regulations
Before you start planning, be sure to check the permitting requirements for your chosen beach. You will need a special events permit, which typically includes a fee and compliance with specific regulations regarding guest size, decorations, and music. Always double-check with the local authorities to ensure a seamless event. Our coordinator will guide you through this process.
3. Ideal Wedding Season
Destin boasts a mild climate year-round, making it an ideal destination for beach weddings. However, the most popular time for Destin Beach weddings is during the spring and fall, when temperatures are pleasant, and the Gulf waters are inviting. Keep in mind that summer can be hot and humid, so plan accordingly.
4. Beach Wedding Attire
Destin Beach weddings call for relaxed and breezy attire. Brides often opt for lightweight, flowy wedding dresses, while grooms go for casual beachwear or linen suits. Don't forget to consider your footwear; many brides choose sandals, and grooms often go shoeless for that quintessential beach vibe.
5. Ceremony Setup and Decor
Elevate the beauty of the beach with tasteful decorations. Consider bamboo arches adorned with sheer drapes, tropical flowers, and starfish accents. We offer array of beautiful arches for every style.
6. Photography and Videography
Capture every breathtaking moment of your Destin Beach wedding with professional photographers and videographers who are experienced in beach weddings. The golden sands and turquoise waters provide a stunning backdrop for your cherished memories.
7. Destin Beach Wedding Packages
Our wedding company offers all-inclusive Destin Beach wedding packages, simplifying the planning process. These packages often include ceremony setup, music, photography, coordination and officiating.
8. Beachside Reception
After the ceremony, continue the celebration with a beachside reception. Tented areas can provide shade and shelter, while fresh seafood and tropical cocktails offer a taste of Destin's culinary delights.
9. Activities and Attractions
Destin is more than just a beautiful beach; it's a vacation paradise. Encourage your guests to explore the area by booking fishing charters, visiting the Destin Harbor Boardwalk, or indulging in water sports like snorkeling and paddleboarding.
A Destin Beach wedding is a dream come true for couples seeking a romantic and scenic backdrop for their big day. With careful planning, the right vendors, and a little beachy flair, you'll create memories to cherish for a lifetime. Start your journey towards a picture-perfect Destin Beach wedding today, and let the Gulf of Mexico be witness to your love story.