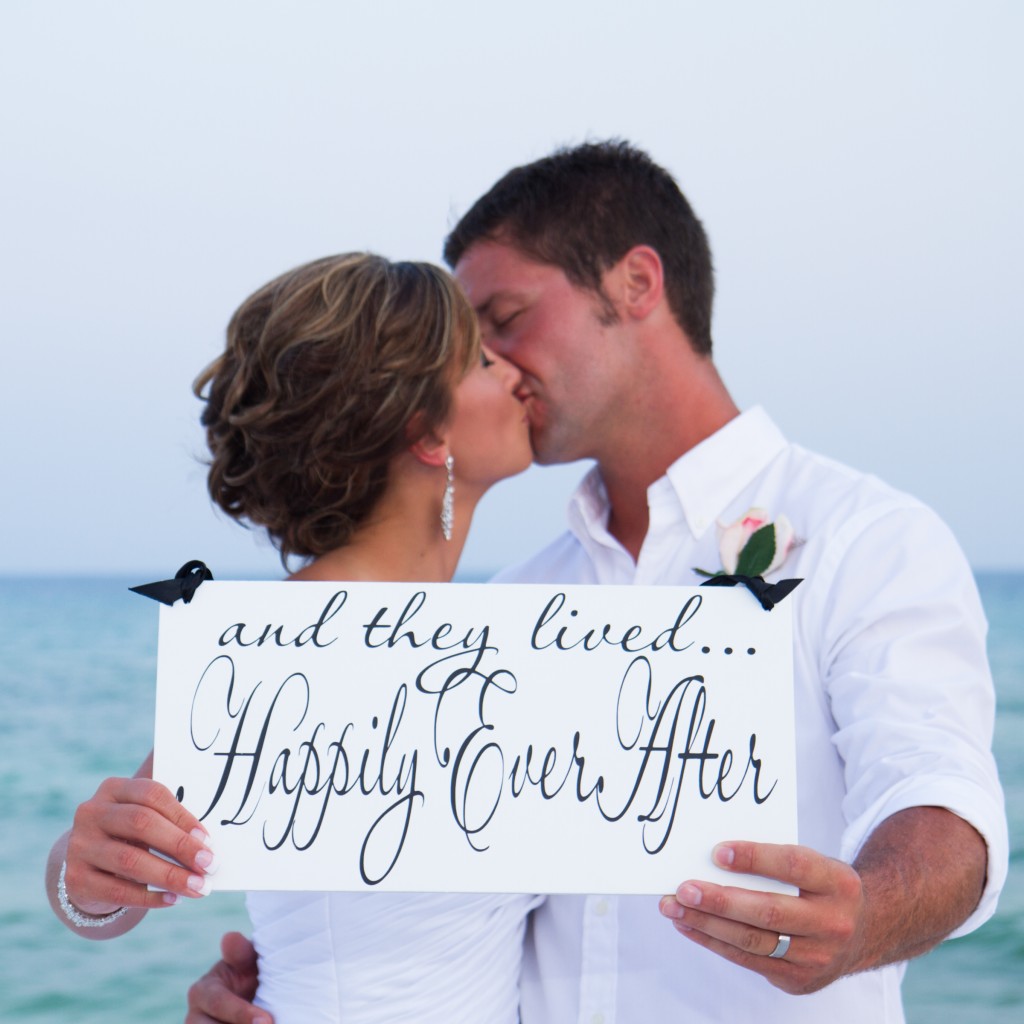 Hello Ladies,
We are very fortunate to work with very creative and amazing brides and we learn so much from each one of them. Last season we had many requests for beach wedding signs. I absolutely love this oh-so-fun trend! Signs are a unique way to add personal touch to your beach wedding. There are so many creative choices. Lets explore most popular ones.
Directions Signs
These signs can direct your guests to: ceremony, reception, cocktail hour, or photo shoot.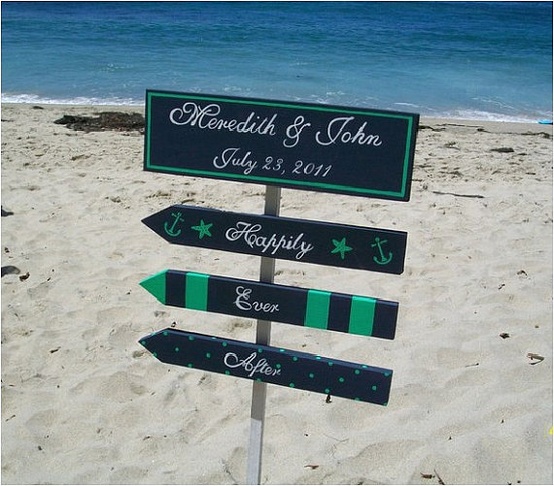 Here Come the Bride
You can put so many spins on this one. "Here comes the bride" "last chance to run"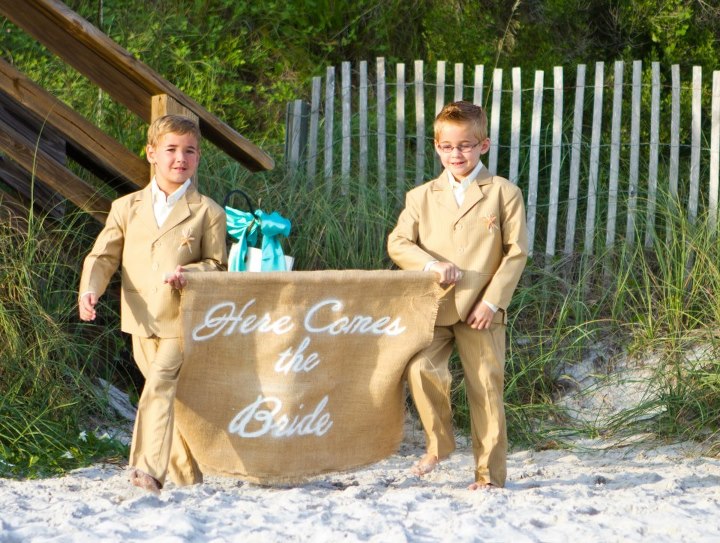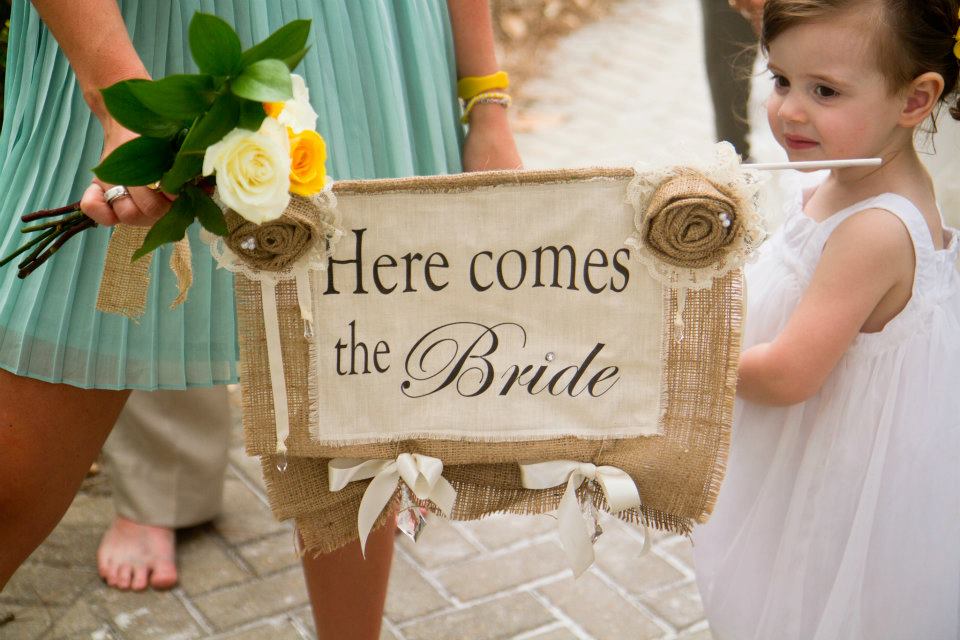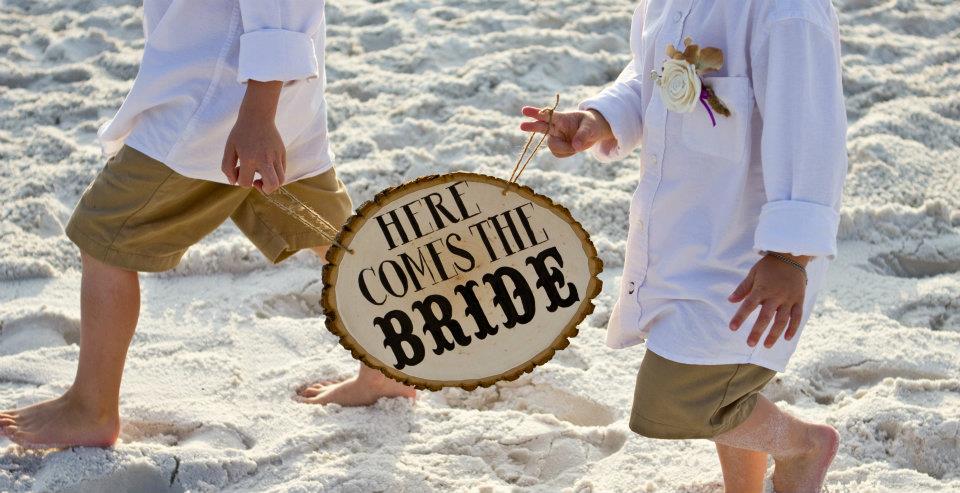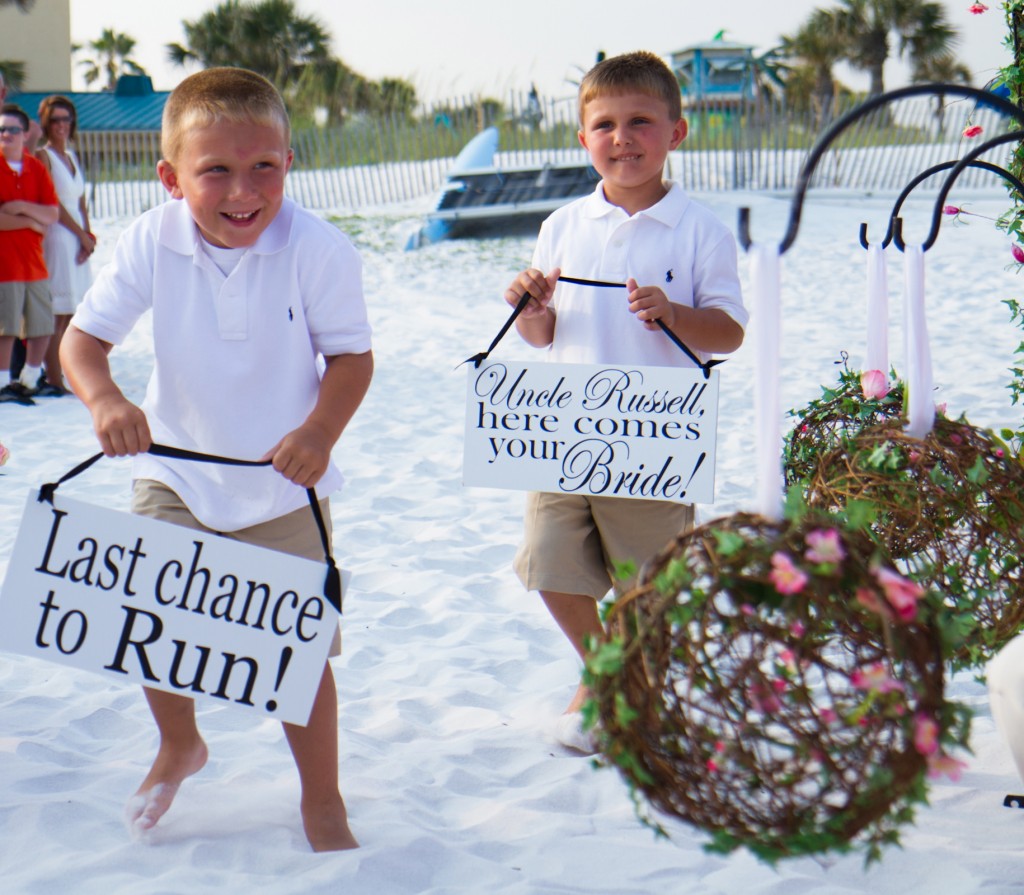 Thank You Sign
These sign is my favorite. Tip: print photo and use it as Thank You cards. Or if you have digital version email it to your friend or post it on Facebook to thank then for being there for you (and for their awesome gifts!).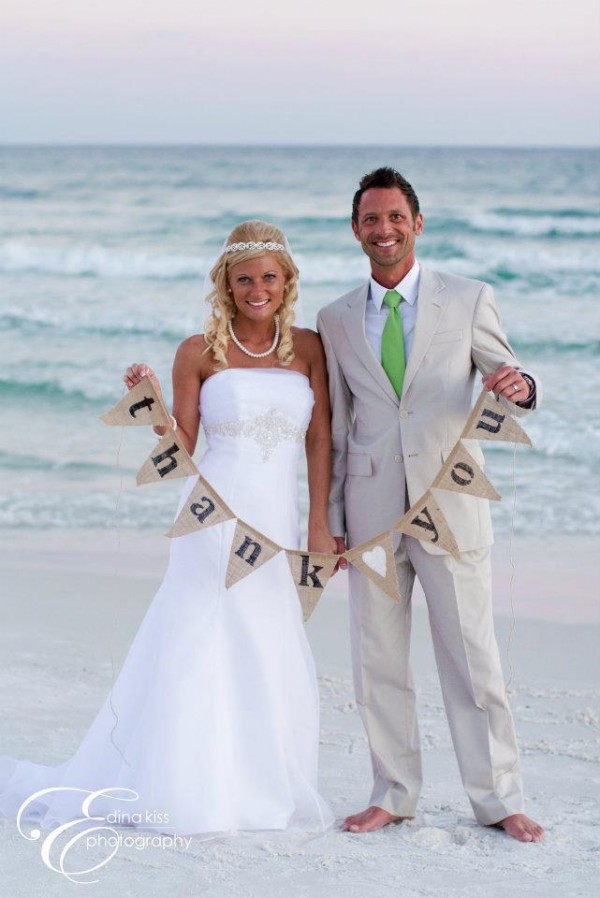 Photo Props
Photo Props are everywhere now days. Pinterest is just flooding with millions ideas for photo booths. You can really go wild here and create fun memories for you and your guests.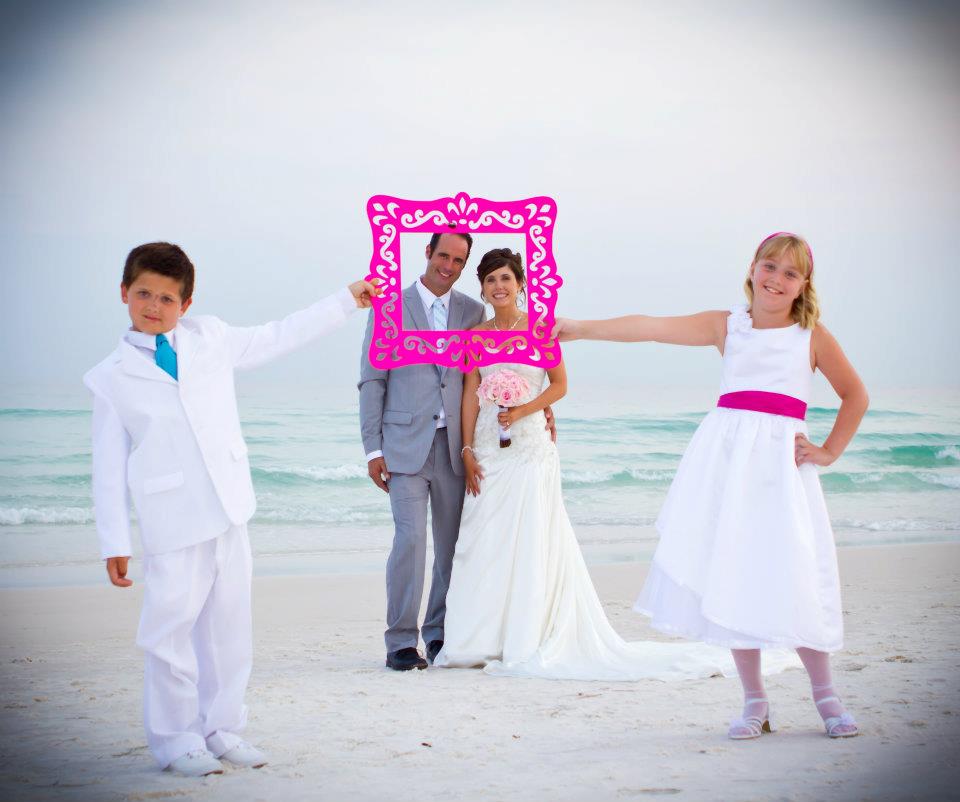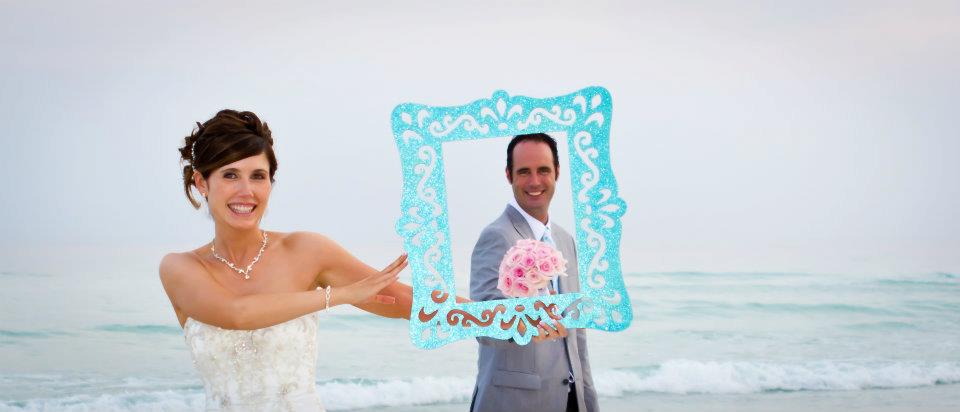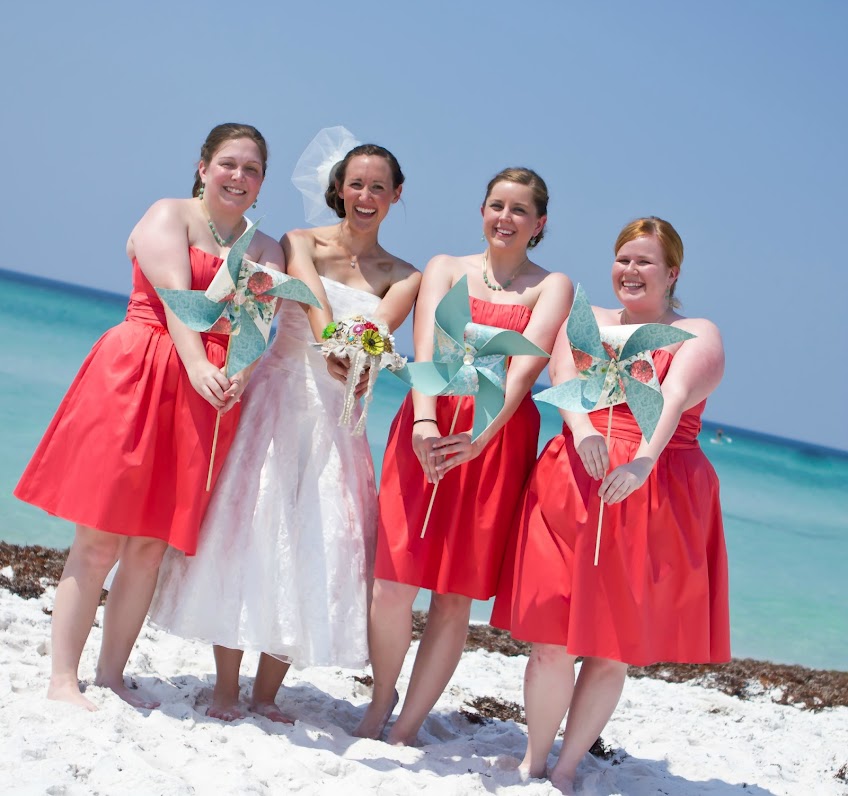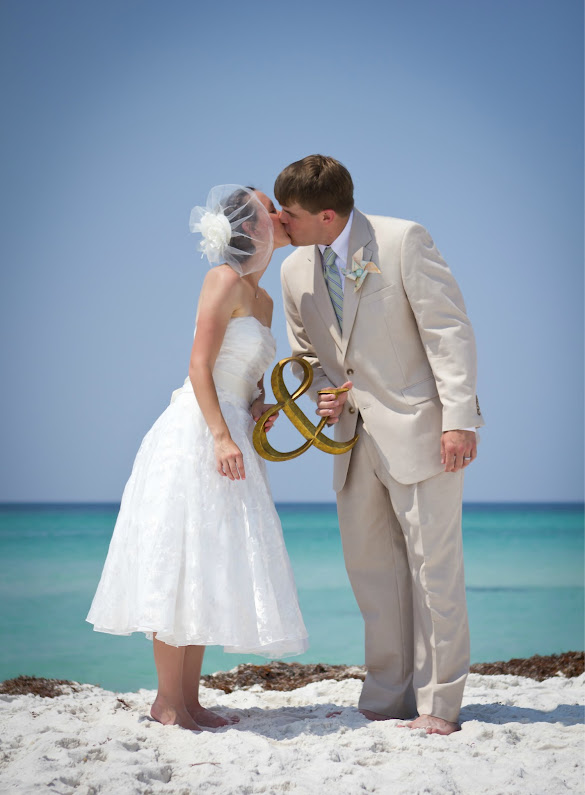 Just Married 
These sign is a classic! For the longest time is has been used as a car sign when you drive away for the first time as husband and wife. Lately however I have seen some brides use it for photo shoot prop (kinda like Thank You sign banner).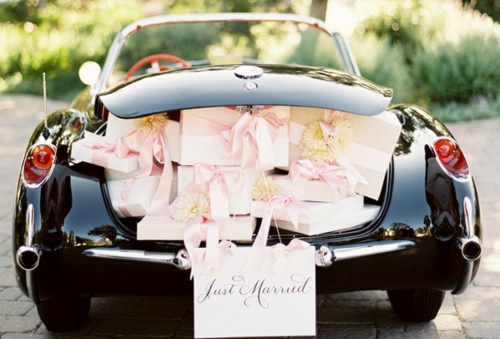 Mr and Mrs sign
Love love love it. This is the newest addition to our sign collection at Princess Wedding Co.  What a fun way to capture your new titles!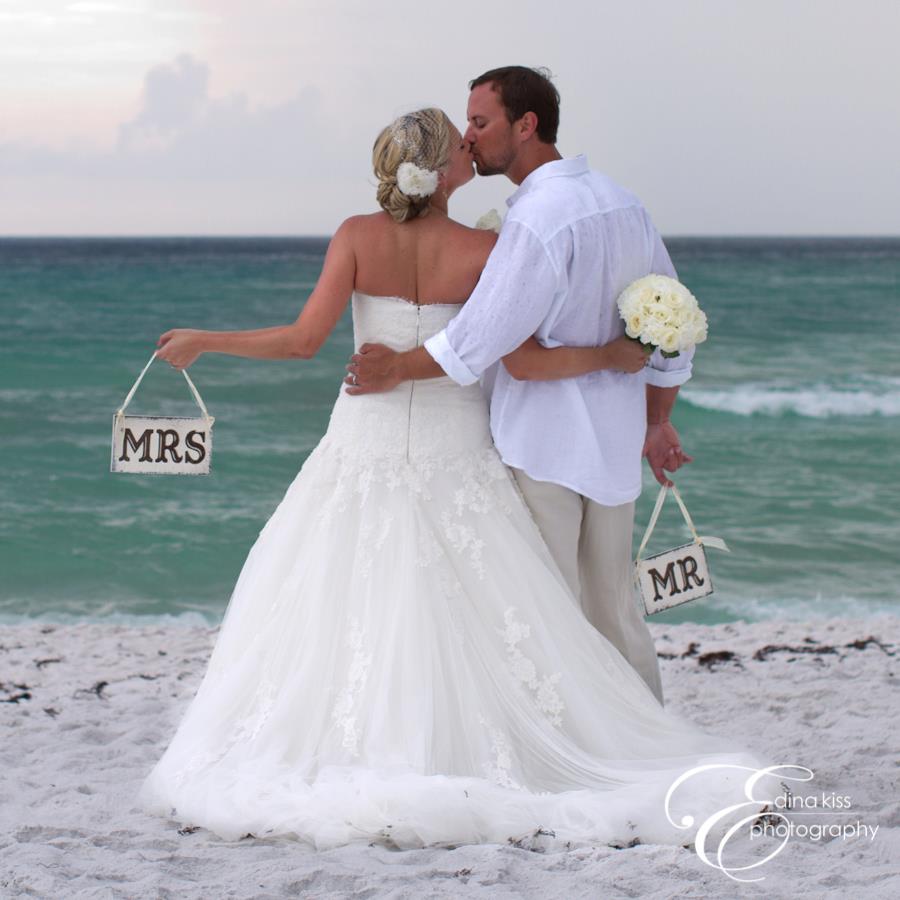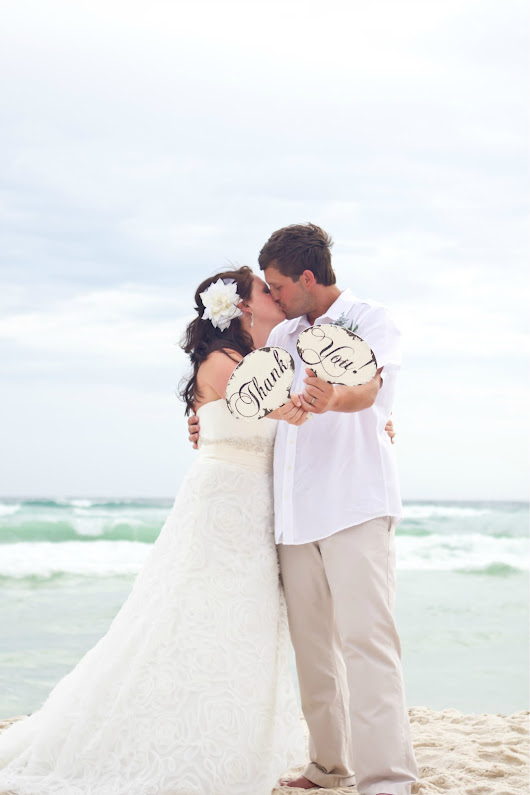 Save the Date Signs
This one is perfect for engagement photo shoot. Print it or use digital version of picture for your save the dates cards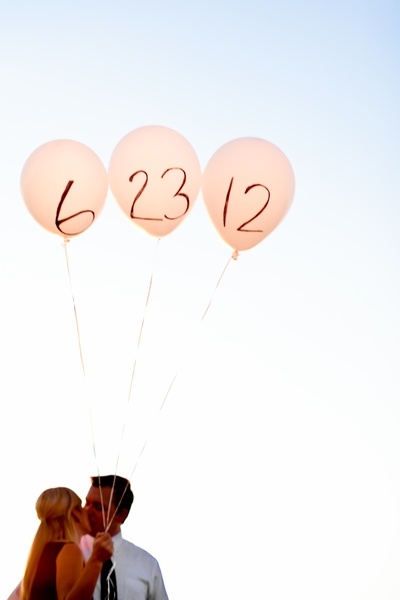 Shoes Optional
Shoes Optional is simply beach wedding staple.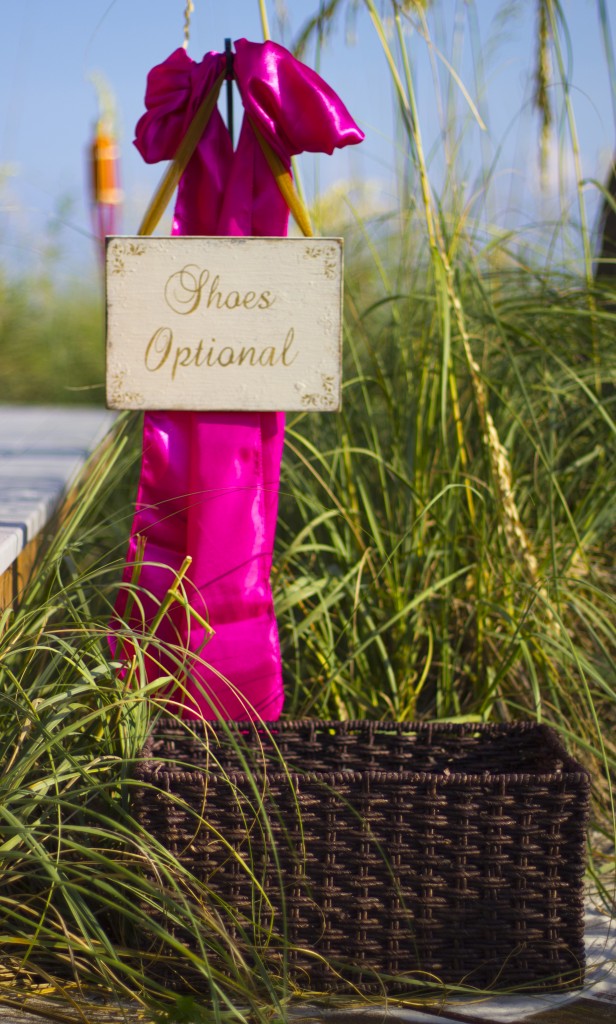 There are so many fun and creative way to personalize your Destin beach wedding. Have fun with it and let us know what sign you are using for your upcoming beach wedding. 
Xo,
Kristina
[lastupdated]