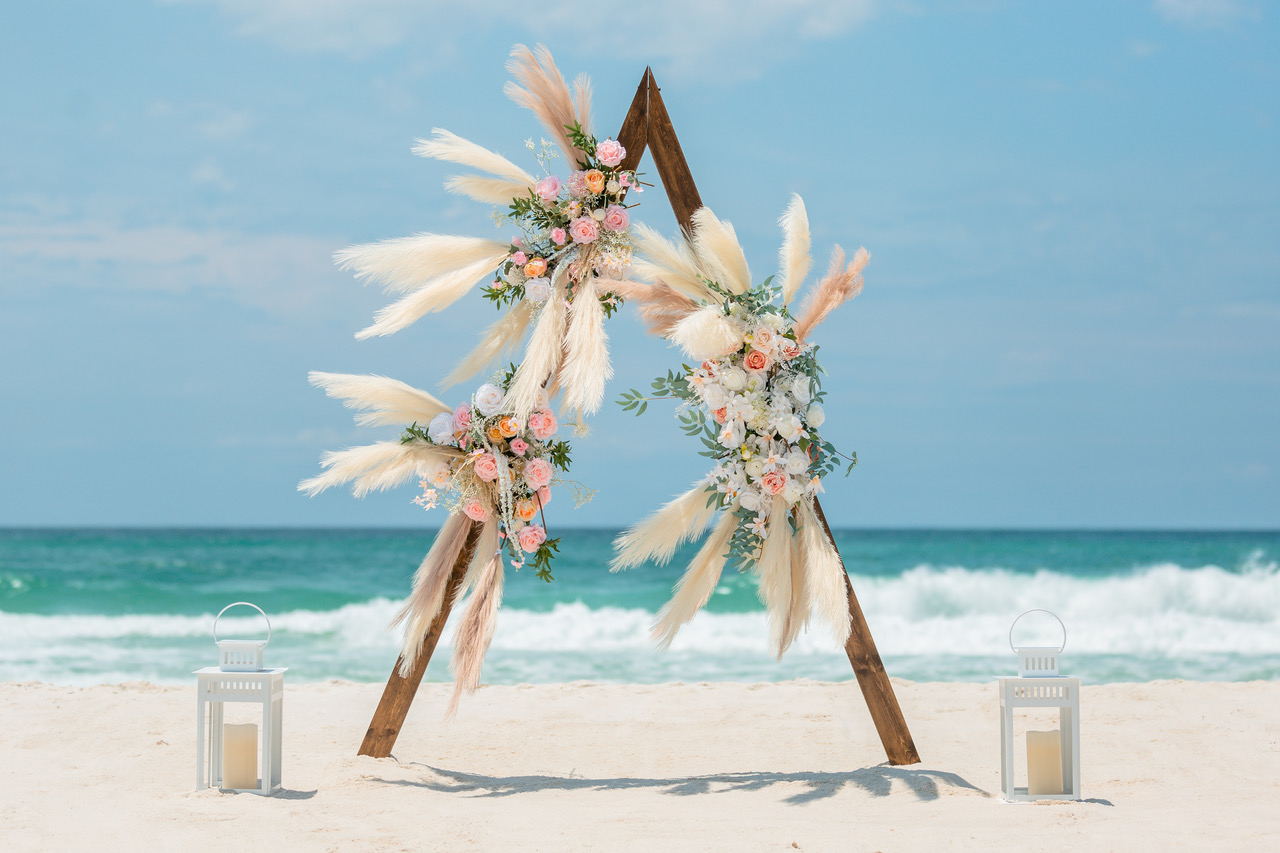 Are you ready to embark on a journey where love, sun-kissed beaches, and the tranquil waters of the Gulf of Mexico come together to create the perfect wedding backdrop? Look no further than Destin Fl Beach Weddings a coastal paradise that offers an enchanting setting for your dream beach wedding.
Destin's Captivating Beaches
Destin is renowned for its pristine, white-sand beaches and emerald-green waters. Whether you choose the secluded beauty of Henderson Beach State Park or the vibrant atmosphere of Crystal Beach, you're guaranteed a picturesque ceremony that feels straight out of a postcard. The gentle lull of the waves and the warmth of the sun create a romantic ambiance that's simply unmatched.
Year-Round Wedding Bliss
One of the perks of choosing Destin for your beach wedding is its year-round appeal. While many locations are limited to a specific wedding season, Destin offers beautiful weather and stunning sunsets throughout the year. Whether you opt for a springtime celebration or a winter wonderland wedding, Destin is ready to accommodate your love story.
Beach Wedding Attire: Effortless Elegance
In Destin, beach wedding attire is all about comfort and style. Brides often choose lightweight, flowy gowns that catch the ocean breeze, while grooms opt for linen suits or casual beachwear. Don't forget to kick off your shoes and let the soft sand embrace your feet – after all, this is a beach wedding!
Sunset Magic
A Destin beach wedding isn't complete without experiencing its legendary sunsets. The evening sky transforms into a palette of fiery oranges, deep purples, and soft pinks, providing a breathtaking backdrop for your post-ceremony photos and celebration. The romantic allure of a Destin sunset is simply unparalleled.
Local Expertise
To make your Destin, FL beach wedding seamless, consider enlisting the help of local wedding planners and vendors. Princess Wedding Company  knows the area inside and out, ensuring that every detail, from permitting to catering, is taken care of. This allows you to focus on what truly matters: celebrating your love.
A Dream Wedding Destination
Destin, Fl beach weddings offer a harmonious blend of natural beauty and romantic ambiance. With its year-round appeal, stunning beaches, and local expertise, it's no wonder that couples from all over the world choose Destin as their wedding destination. Whether you're planning an intimate elopement or a grand celebration with family and friends, Destin's beaches promise an unforgettable backdrop for your love story.
So, if you're envisioning a wedding where love meets paradise, start planning your Destin, FL beach wedding today. Let the beauty of the Gulf Coast be the canvas for the most magical day of your life.