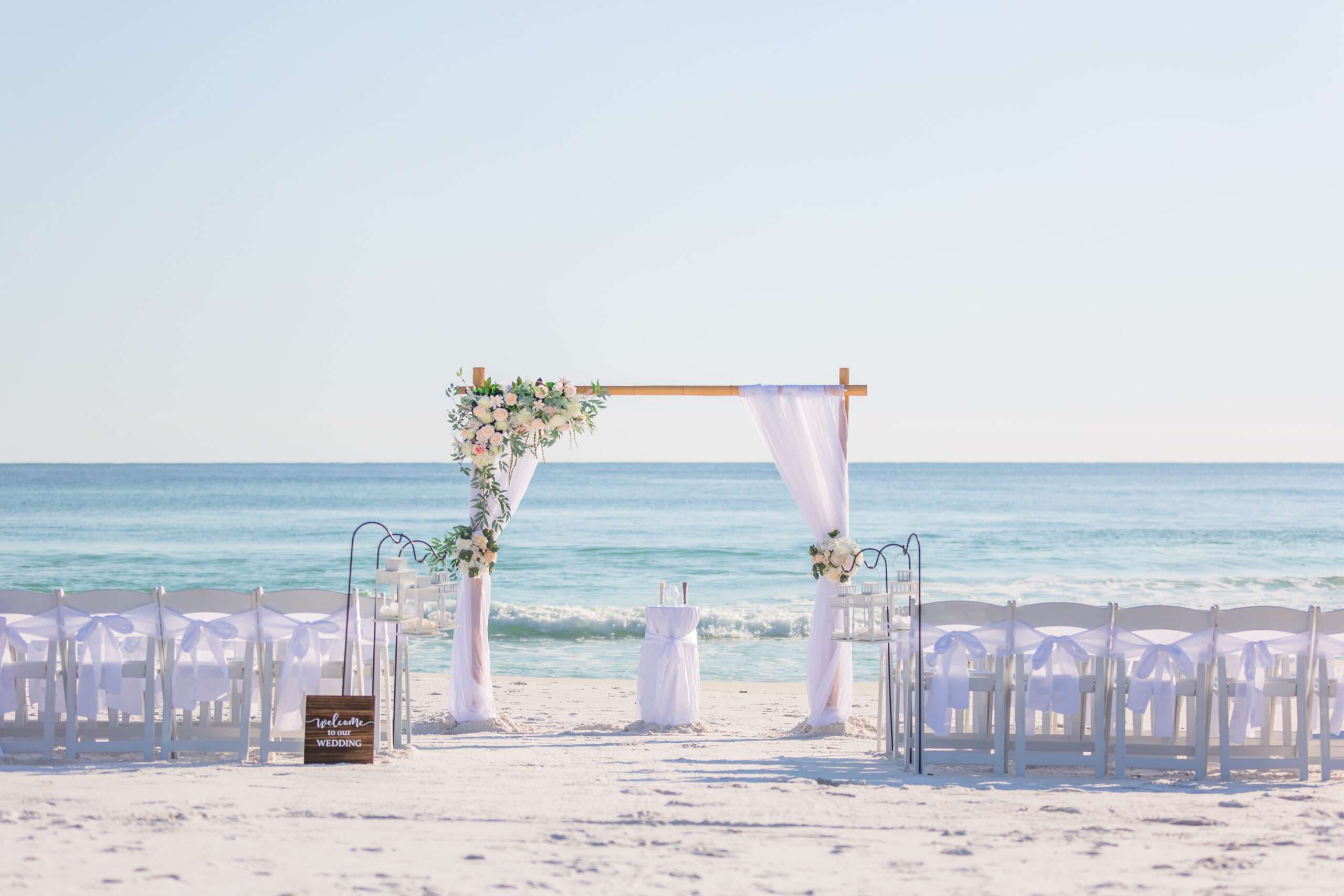 So, you've found the love of your life, and now you're on the hunt for the perfect spot to tie the knot? Look no further than Destin, Florida, the land of sun, sea, and unforgettable weddings. But here's the kicker: Destin doesn't just offer dreamy beaches and stunning sunsets; it also comes equipped with a treasure trove of Destin Florida wedding packages to make your big day a breeze. Let's dive in, shall we?
Destin's Sun-Kissed Charm
Destin, Florida, is like that charismatic friend who effortlessly steals the spotlight at every gathering. With its pristine beaches and crystal-clear waters, it's no surprise that Destin is a hotspot for beachfront weddings. Your guests will be smitten by the natural beauty of this coastal gem, and you'll be busy exchanging vows with your soulmate against a backdrop of paradise.
The Power of Wedding Packages
Now, let's get to the good stuff: wedding packages. These nifty bundles are like wedding fairy godmothers – they make your dreams come true while you sit back and enjoy the show. Our company offers all-inclusive packages that cover everything for your ceremony setup, leaving you more time to ponder your vows and less time fretting over details.
The Budget-Friendly Angle
Weddings can be as pricey as they are delightful, but Destin's wedding packages come to the rescue! These packages often offer excellent value for your money, bundling services at a fraction of the cost of booking each element separately. So, whether you're planning an intimate beachfront elopement or a grand celebration, Destin wedding packages can be tailored to fit your budget.
One Less Thing to Stress About
Planning a wedding can be as delightful as a stroll on the beach or as nerve-wracking as a first date. With Destin wedding packages, you get the best of both worlds – all the joys of crafting your dream wedding without the headaches of coordinating every detail. It's like having your wedding cake and eating it too!
Your Destination Dream Wedding Awaits
Destin, Florida wedding packages are the secret ingredient that can transform your beachfront fantasy into a reality. With the Gulf of Mexico as your witness and the Florida sun as your companion, your special day is bound to be unforgettable. So, why wait? Dive into the world of Destin wedding packages and let the wit and charm of this coastal paradise set the stage for your happily ever after. After all, love is sweeter when you're sipping champagne by the sea!