The Secret Shine!
If you are having a beach wedding in Destin or Florida (or surrounding areas) and are worried about what humidity will do to your hair, then this post is for you!
Have you ever wondered why Jennifer Aniston has super glossy, beautiful hair? After a lot of research, I have finally discovered her secret!! Okay, maybe it wasn't such a secret if I was able to find it, but it is still cool to know! You want to know it??? Of course you do! So here it is (drum roll please…), Brazilian Blowout!!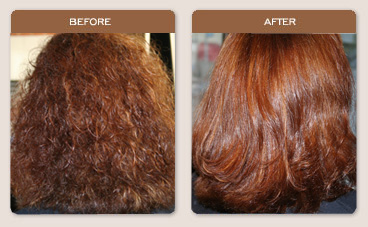 Many  beautiful actresses like Nicole Richie, Halle Berry, and Jennifer Aniston are using it, and so many more!! Now it's your turn to look like a million dollars without spending a million.
Brazilian Blowout can be treated in your hair at many local salons for a fair price. It contains no damaging chemicals like coloring or perming your hair. It contains a protective layer of keratin which creates a nice layer over your damaged hair which results in smooth and shiny hair. If you have curly hair (like me) it smoothes curls and frizz. And the best part of the treatment? It lasts up to 3 months (think how great your hair will look on your honeymoon)!!!
After doing some research I tried it at one of our local salons. Treatment took about 2.5 hours. The treatment starts with shampooing your hair, then applying the Brazilin Blowout treatment. The stylist then blow dries hair, straightens and seals treatment with flat iron. Then hair is washed again and finished by blow-drying and styling. The tip that my hairdresser gave me is that you can use any shampoo that is sulfate free, so you don't have to buy expensive ones that they suggest to you at the salon.The cost at my salon was $195. It is a little pricy but when you see results it is so worth every penny! Also think on how much you will save on products over the next few months.
Another tip that my stylist gave me is before swimming in a pool or ocean apply hair conditioner to protect your hair. If you follow those instructions (sulfate free shampoo and conditioner (I use L'Oreal brand) and protect your hair in chlorine and saltwater) your treatment should last up to 6 moths!
The results: my hair is smooth, shiny and straight!!!! I can't believe that now I can just wash my hair and not worry about frizzy hair. I also don't have to use flat iron or style my hair anymore (such a time saver). And I just love waking up with silky hair every morning!
If you want to look like star on your wedding day (and of course honeymoon) Brazilian Blowout is a must! Humidity here in Florida is crazy. Brazilian Blowout will prevent any frizz and you will look gorgeous on your pictures.
I am definitely in LOVE!
Have a fabulous day,
Kristina