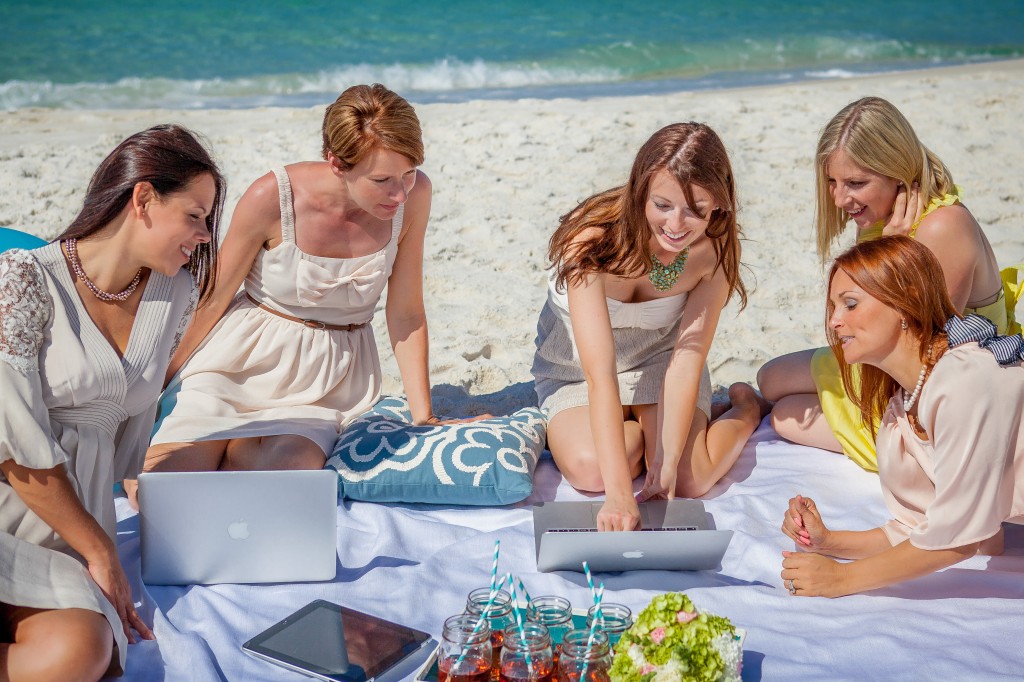 Hello ladies,
I am  always looking for ways to simplify my life, my business and my home. Simple to me means organized. So how can you simplify your beach wedding? Here are few steps you need to plan your perfect beach wedding and stay sane doing it:
1. Decide on reception style. Are you looking for a restaurant, banquet room, beach pavilion, or beach house? This is where you should start your research.
2.  Book your wedding ceremony package. Most packages will take care of all your ceremony needs.
3. Decide on a ceremony location. Do you want your ceremony to be at a public beach access (close to where you will be staying?), beach state park, beach access at the resort, or in front of beach house?
4.  Decide where you want to stay. Resort vs beach house.
At this point the main things are done. Now comes the fun stuff:
1. My favorite part: get a dress!
2. Start a new board just for your wedding on Pinterest. For some inspiration follow our beach wedding boards here.
3. Pick a time for the ceremony. From my experience the best times are one and half hour before sunset or before 10 am.
4. Decide on a color palette. Stick with 2-3 color choices.
5. Pick your music.  Decide whether you would like pre-recorded vs. live music.
6. Pick your vows (our wedding officiate will email them to you so all you have to do is pick an option that fits you best)
7. Pick your cake, flowers, DJ, caterer (some places come with their own caterer, so this step may be done at the time of booking reception site)
8. Optional: Create a wedding website and post all info and directions on there. This will save you tons of phone calls and emails from your guests. I talk about it, here, at our beach wedding website.
9. Get a final count on your guests, then get a massage (trust me you'll need it after this step).
10. Run other final details with your wedding vendors and guests.
And, finally….!
11. Enjoy your day and just have fun!
What are some steps that helped you? Please share.
Kristina