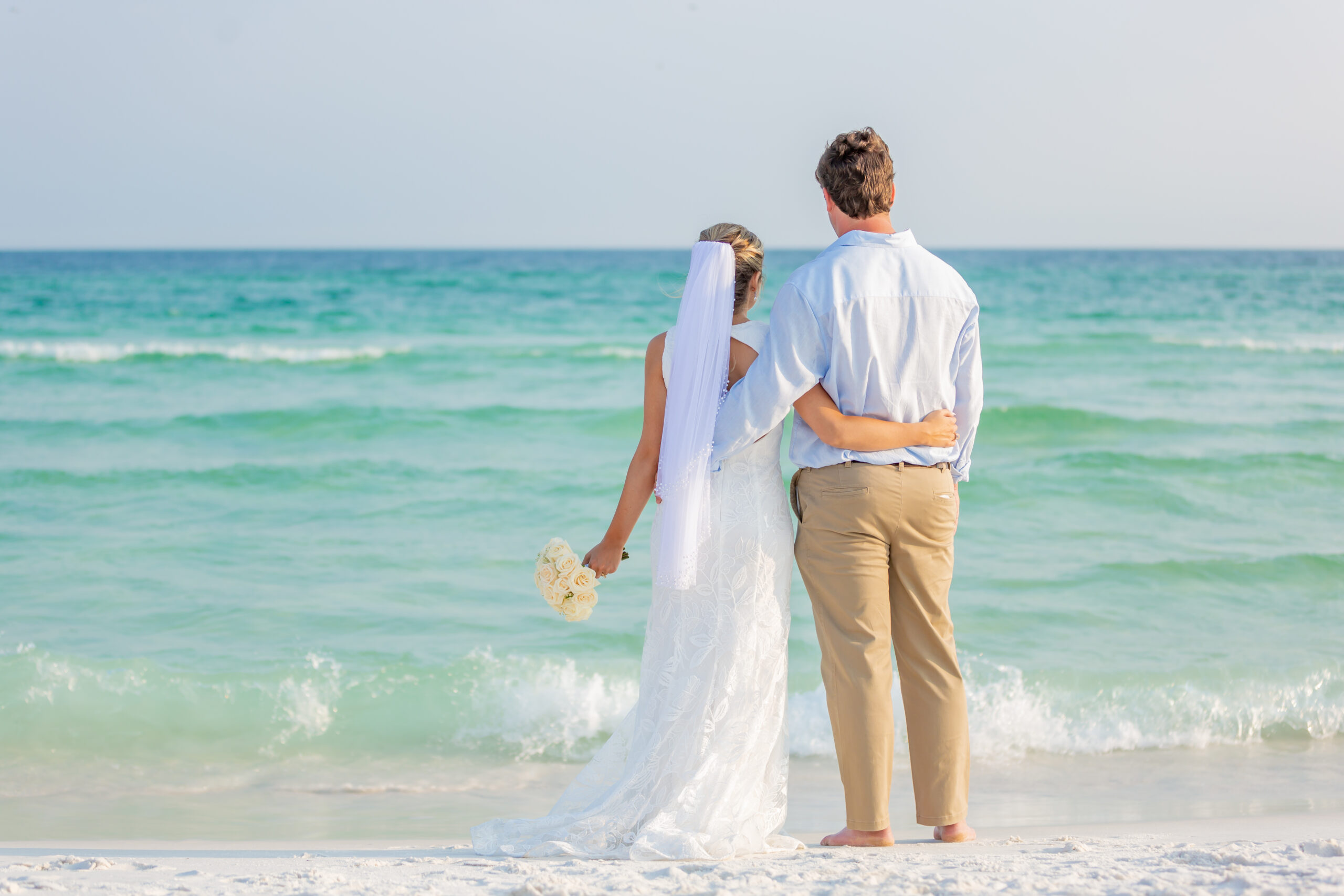 Imagine exchanging vows with the soothing sound of waves as your background music and the golden sands stretching for miles as your aisle. For couples seeking the ultimate beachfront wedding experience, Destin, Florida, offers an idyllic setting that's nothing short of magical. In this short blog post, we'll explore the allure of Gulf Beach Weddings in Destin, Florida, and why this charming coastal destination is a dream come true for couples in love.
A Beachfront Paradise:
Destin, Florida, is a beach lover's haven, boasting some of the most picturesque shorelines on the Gulf Coast. Here, you'll find pristine, powdery sands and clear emerald waters, making it an ideal backdrop for your wedding.
Barefoot Elegance:
Gulf Beach Weddings in Destin exude a casual yet elegant charm. Couples often choose to kick off their shoes and feel the sand beneath their feet, adding a unique and relaxed touch to their big day.
Breathtaking Sunsets:
One of the most enchanting aspects of a Destin beach wedding is the breathtaking sunset. As you exchange your vows, the sun dips below the horizon, casting a warm, golden glow that's both romantic and unforgettable.
Versatile Venues:
Destin offers an array of beachfront wedding venues. Whether you prefer an intimate ceremony in a secluded cove or a grand celebration with your toes in the sand, there's a location for every couple's vision.
Sea-Inspired Decor:
Gulf beach Weddings allow you to infuse your decor with natural, coastal elements. From seashell bouquets to driftwood arches and starfish-themed details, your wedding decor can reflect the beauty of the sea.
Photography Magic:
Destin's natural beauty offers stunning photo opportunities. Capture candid moments by the water's edge, romantic portraits with the sunset as your backdrop, and playful shots in the surf.
Relaxed Receptions:
Following the ceremony, continue the celebration with a reception on the beach or at a nearby coastal venue. Fresh seafood, beach-inspired cocktails, and ocean breezes create a memorable dining experience.
Gulf Beach Weddings in Destin, Florida, provide a dreamy and romantic experience that blends the beauty of the beach with the joy of a wedding celebration. If you're looking for a wedding destination that combines natural beauty, seaside charm, and relaxed elegance, Destin offers all of this and more. Your wedding day in this coastal paradise is bound to be an unforgettable chapter in your love story, with the beach serving as the perfect backdrop to your "happily ever after."